no comments
Categories:
Tags:
Blockchain in mobility
by Charlotte Marrécau, assistant coordinator, Futura-Mobility
24 May 2019: there's a lot of talk going on about blockchain, yet really understanding the ins and outs is no easy task. To gain a better understanding of the fundamentals, to discuss potential use cases and ongoing issues, Futura-Mobility organised a meeting for its members with an eye on mobility…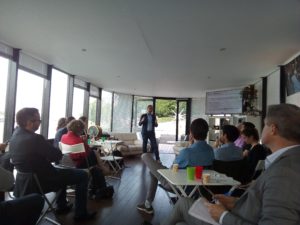 What is blockchain?
Largely inspired by the basic principles of the Internet, blockchain is a mix of technologies that allows information to be exchanged freely, anonymously and independently of any influence, governmental or other: so in other words, without external regulation.
In practical terms, with blockchain guaranteeing the transmissions are secure and immutable, users can exchange information (or pieces of information) between themselves. For each type of blockchain, exchange rules (or protocols) are defined by a code that all the group members must accept. When two members agree on the terms of an exchange, a 'smart contract' is created and immediately stored on the computers of all members.
These rules may reflect state laws or derive from decisions simply taken by members between themselves. In this case, ultimately, the blockchain is law between these members.
Once all the members have accepted the rules imposed by a code and all the contracts are stored on the different networks, it is impossible to change a rule, contract or a piece of data unless all the members agree. This principle is where the strength but also the weakness of this technology lies, as revealed by the failure of DAO, an in-house project at the German company Slock.it. A breach of contract was exploited by one of the members to embezzle money. Despite the majority of DAO members agreeing to modify the protocol, the 'theft' " could not be countered because some other members chose to remain with the original version of the protocol.
No judge, lawyer or legal expert certifies the validity of a contract, just the parties concerned. Hence full responsibility for understanding a contract and its intent lies with the different stakeholders who sign it. So blockchain makes it possible to cut out third parties, with the advantages this brings as well as the risks.
Blockchain in industry… and mobility
Big business is increasingly wondering how to use this technology. According to Elyes Ben Hamida, CTO of Be-Bound, manufacturers should favour the so-called 'consortium' blockchains, which ensure the technology remains transversal within a defined framework by selecting the parties who can access it and the operating procedures. These parties can be individuals, objects, entities, or legal entities.
If the parties are employees in a company, the blockchain can become a tool for democratisation, giving the majority of members a say regardless of their job position. If the parties are companies, the blockchain can become a collaborative tool open to external parties and guaranteeing intellectual property and secure exchanges. The Mobility Open Blockchain Initiative (MOBI), for instance, a consortium of automakers start-ups, tech-giants, foundations, and mobility providers founded in 2018, wants to use blockchain to make digital mobility greener, more secure and accessible.
Blockchain can also be used to track assets, guarantee their origin and components, monitor their life cycles and various maintenance operations, monitor changes, sales… or simply to get them 'talking to each other', as per the Chorus project. One of the winners of the Hackathon organised by MOBI, it uses blockchain to transfer data between a vehicle and its environment.
Blockchain makes it possible to impose certain rules. The SMART B project uses the technology to exchange information between the city, its inhabitants, and infrastructure while complying with General Data Protection Regulations (GDPR).
A simple example of this use case: bike docking points could provide the city with data on the condition of the bikes, the number of kilometres and which routes they have covered. The authorities could then certify the validity of this information and forward it to an insurance company. Or, if an association is behind the service, it could use this data to measures the impacts, prove the added value, and charge for the service at its fair value.
"Everyone dreams of enhancing the value of data. But once transferred, it loses its value," explains Nicolas Merle, one of SMART B's 22 co-founders. The main aim of the project to enhance and protect data produced by, for, and in cities, then to enable its safe exchange between citizens and member cities. "Only by changing the economy can we can change things," he concludes.
Think before you act
"But take care," warns Pierre Laurent, co-founder of Atka, a start-up specialised in blockchain consulting. "Blockchain isn't always the solution."
Before using this technology, it is vital to understand the different types of blockchain, weigh up the pros and cons, and explore the potential uses. If blockchain is the solution, the most suitable type must be chosen depending on various criteria, namely price, computation speed, functioning, and governance.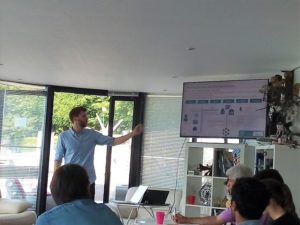 Governance is a really important criterion, explained Primavera De Filippi, a researcher at the National Center of Scientific Research (CNRS), Paris, and faculty associate at the Berkman Klein Center for Internet & Society, Harvard University. Depending on its architecture, blockchain can offer greater transparency and autonomy, or become a dark and dangerous place, as shown by the many uses by paedophile rings or arms dealers.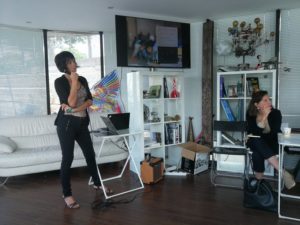 The technology is indeed neutral, but the architecture chosen reflects a policy. So, knowing this technology is crucial to fully understanding its social, legal, and policy impacts.
While blockchain may not be anything new from a technology standpoint, its uses are likely to have a huge impact on the ways we live, communicate, and exchange in the future. From political and social to urban and industrial, potential use cases may well transform many jobs and services.
Since blockchain can encourage anarchy or, conversely, over control, it is urgent we consider its governance, particularly at European level, to avoid being imposed upon by systems that contradict our values. Equally important is the immutability of operations and responsibility of the parties, who must be fully aware of the conditions and potential flaws in the system because, once accepted, nothing can be changed anymore.
Further insight: Blockchain and the Law – Primavera De Filippi, Aaron Wright – Harvard University Press, 2018
Photos by Olivier Rousseau, VP Operations & Marketing, Be-Bound