Toulouse – innovation through collaboration
Toulouse – innovation through collaboration
Translated by Lesley Brown, Futura-Mobility
On 10 and 11 October 2022, a group of around 10 representatives from Futura-Mobility members travelled to Toulouse to explore its innovative ecosystem – for aeronautics and beyond!
Collaboration, combined teams and leverage
One word to sum up these two days has to be 'collaboration'! After meeting IRT Saint Exupéry, Aerospace Valley, the AutOCampus platform at neOCampus led in particular by Université Toulouse III Paul Sabatier, ANITI (Artificial and Natural Intelligence Toulouse Institute), and the Soben robots, it became clear how collaboration moves technology mountains and helps tackle social or ethical issues raised by advanced technologies.
As Denis Descheemaeker, CEO of IRT Saint Exupéry, explains, "one figure to bear in mind is the number 10!" This is the leverage the companies can achieve by pooling a project. "On their own, they couldn't do the research we're carrying out here. They quite simply wouldn't have the funding or skills. By doing it together under the umbrella of IRT Saint Exupéry, they benefit from financing from other firms and government."  Indeed, IRT contributes one euro for every euro brought to the table by the companies. This means they can work in combined teams with people from IRT and employees on secondment for high-tech projects like manufacturing techniques, surface claddings, additive manufacturing with metal, electricity or even hydrophobicity and frost. The work targets various goals linked to aeronautics, like, for instance, reducing the weight of materials used or the resistance of aircraft to high tension – which will be commonplace on electric planes in the coming years.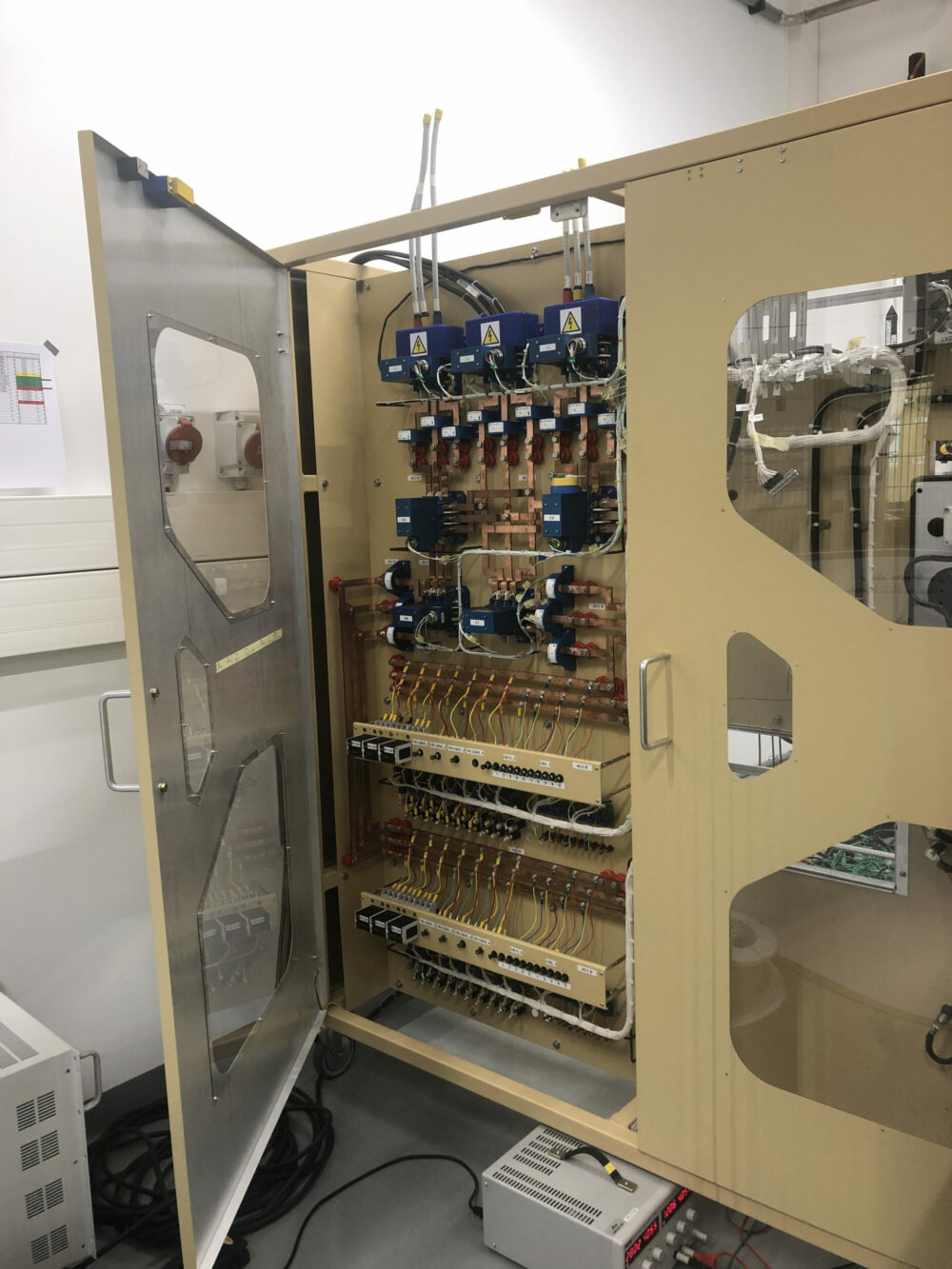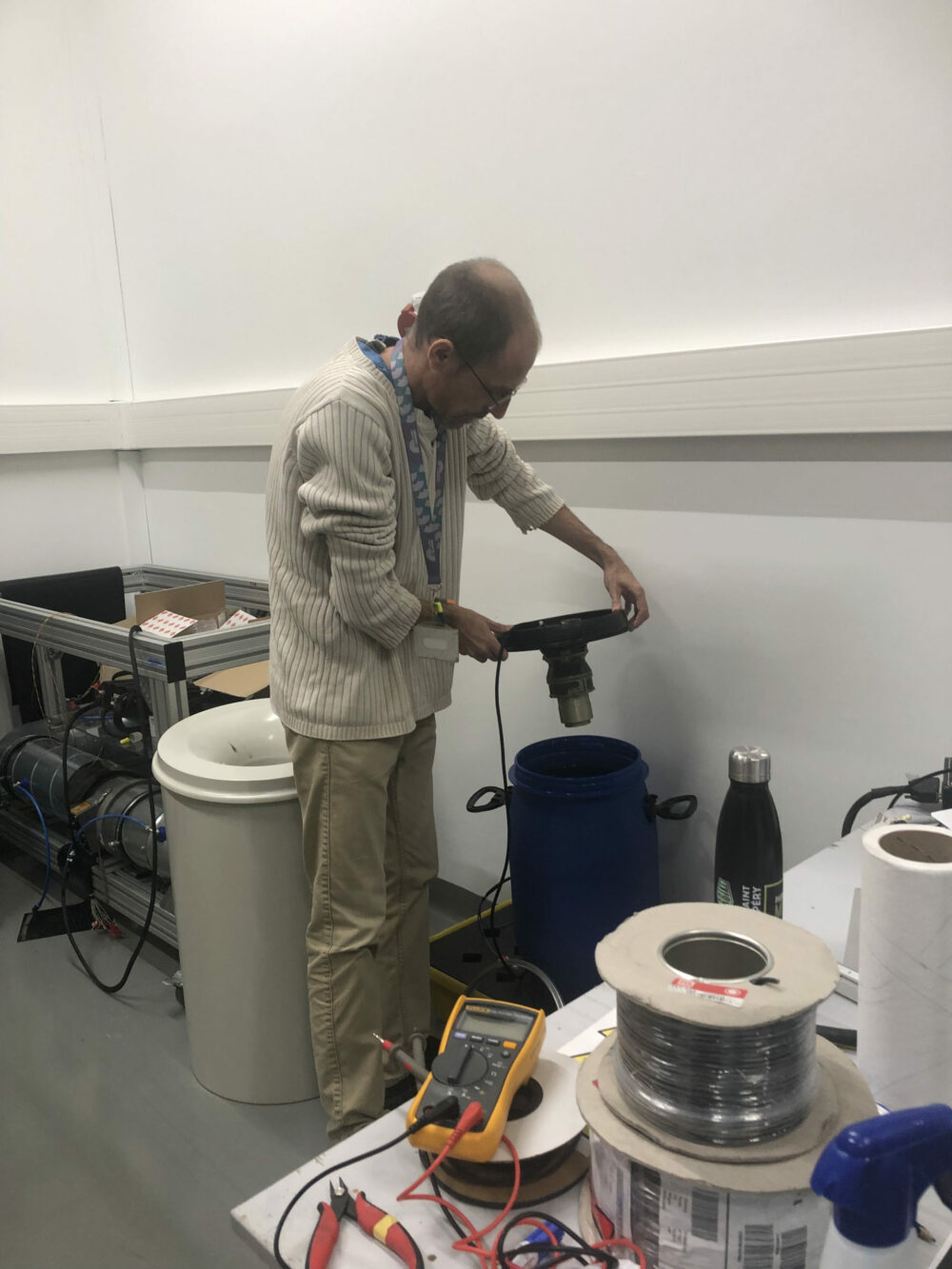 It's the same story at Aerospace Valley. The ecosystem enable companies, especially the smallest, to raise funding for sizeable French, regional or European projects. "Above all SME or ETI, the ones who need the hub the most," explains Bruno Darboux, president of Aerospace Valley.  The total cost of the projects amounts to 1.7 billion euros, of which 712 million comes from state aid!
Furthermore, the fields of application for the projects set up with backing from Aerospace Valley extend beyond the world of aeronautics: they concern mobility in general, especially the automotive industry, which uses the same technologies. Agriculture, energy, and defence are sectors often have a direct interest in breakthroughs in aeronautics.
The hub is actively involved in every step when developing a technology innovation "Industrialisation is one of the toughest steps to take," adds Mr Darboux.
autOCampus makes every effort to get 19 research labs to work together on the projects, especially smart cities and so mobility. The point in common with ANITI, one of the four artificial intelligence (AI) research institutes set up in 2019, following the report by Cédric Villani? The combination of skills attached to the different projects. Indeed, both at ANITI and autOCampus levels, social science experts, for instance, are part of the teams, as are experts in maths, neuroscience and even engineers. For autOCampus, according to Marie-Pierre Gleizes, professeur at IRIT – FSI – Université Toulouse III Paul Sabatier, and joint head in particular of the Défi MIDOC programme, "the research, training, and collaboration trio with manufacturers means issues can be dealt with as a whole, by putting the final user at the crux of the matter."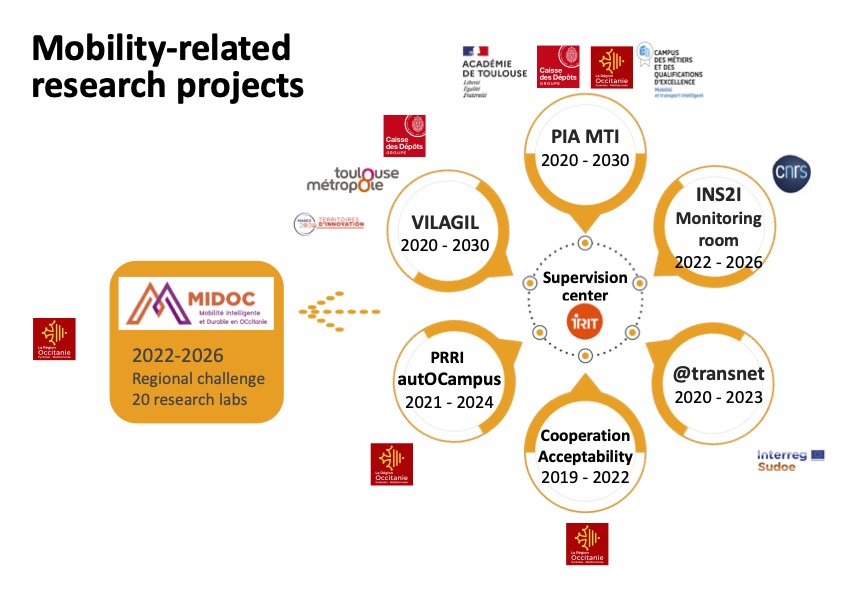 The thinking at ANITI is wholly applied to critical systems (i.e. safety first and foremost). "We can't allow ourselves not to understand how an AI takes decisions involving a critical system!" explains Nicolas Viallet, COO, ANITI. Hence a lot of work is being done on explainability. "We mustn't just feed the machines data but knowledge too, otherwise they wrongly interpret the data," adds ANITI's scientific director Nicolas Asher. An approach that could well extend to to humans and the pseudo-information that proliferates across social networks…
So the Institute firmly believes in hybrid AI combining symbolic AI (using models, algorithms, explainable decision trees) and machine learning (using neurone networks, deep learning).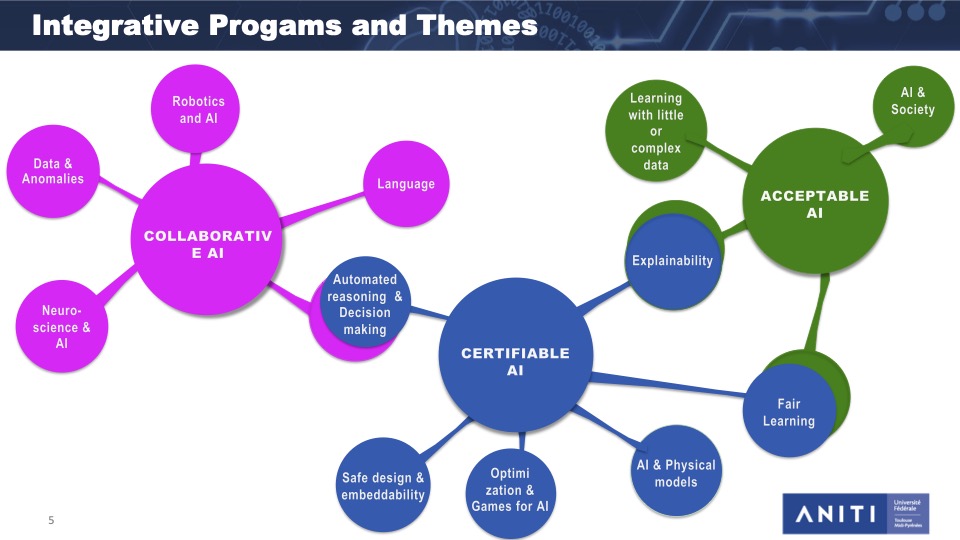 The same holds true for the Twinswheel robots, developed by Soben, where a lot of work had to be put in on acceptability. Indeed, "it took two years to reach a design that roused empathy from people crossing paths with the robot in the public space." Which explains its cartoon face with expressive 'eyes' (windows of the soul?!). Before this design, the robot was often vandalised; now it is well accepted. Specifically, it condenses a rich bunch of technologies: lidar 360°, algorithms, GPS, 5G network, plus, coming soon, cameras to enable two operating modes – follow and autonomous – for its three models. Already deployed in several locations in France and Switzerland, thanks to this robot people can avoid having to carry their cleaning equipment, luggage, shopping and so forth…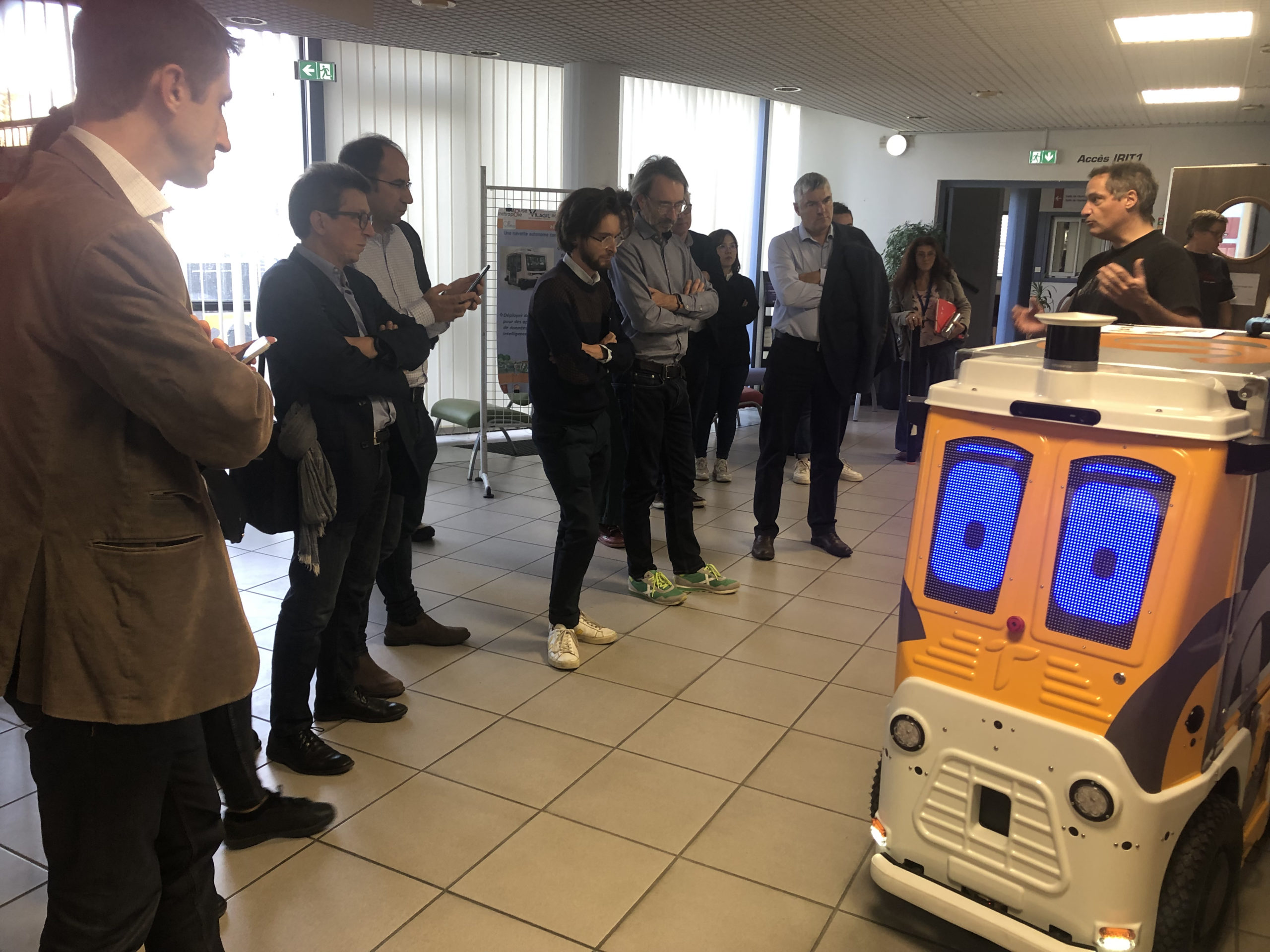 The race to decarbonise aviation
It will be a long while before using airlines as we know it today is fully decarbonised! Given the constraints linked to weight, electrical voltage, and energy options, breakthrough technologies are an absolute must to achieve this goal.
Airbus s'est engagé à avoir un avion à hydrogène pour 2035, "mais ce seront des avions 'single aisle' [courts et moyens courriers], pas des 'long range' [longs courriers] ». Le constructeur européen travaille sur toutes les formes possibles d'aéronefs avec différents types de moteur possibles.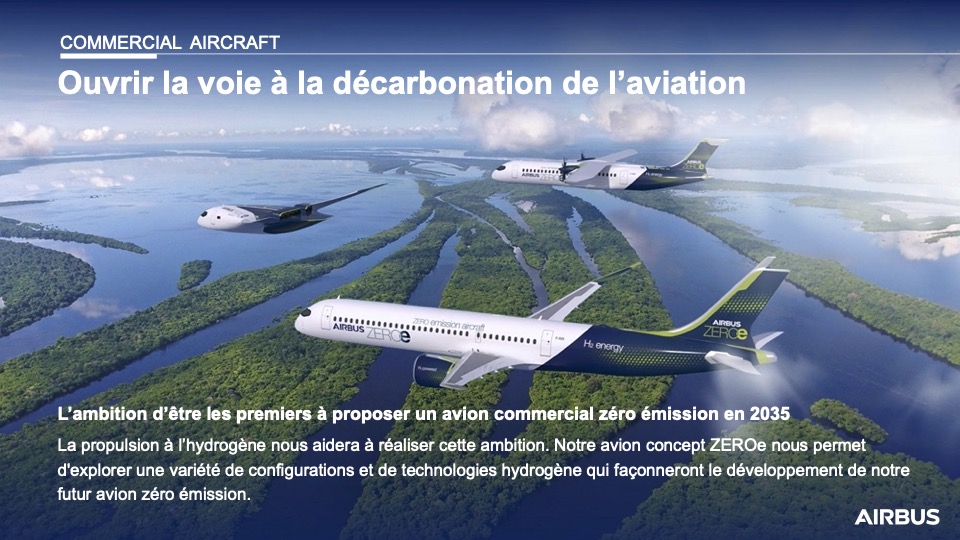 "It is clear, though, that it'll be liquid hydrogen," confirms Ludovic de Rigaud, head of public affairs at Airbus. More highly concentrated, in this state more energy can be deployed to fly further.
Given the pressures of climate change, Airbus is already delivering most of its aircraft models in 'Neo' version, which enables a 25% reduction in fuel consumption. "Huge efforts are also being made to cut down on noise, for instance, by working on the noise generated by the  landing gear is deployed," he adds. Sustainable aircraft fuel is also an option for the short term. "Today we can already put 50% SAF [Sustainable Aviation Fuel] in most of the planes," but then arises the issue of competing over use,  depending on its origin (biomass, electrofuels, etc).
Meanwhile the start-up Ascendance Flight Technologies is counting on smaller and an even shorter time scale. Co-founder and CCO Thibault Baldivia explains how the company is looking to deliver a vertical take-off and landing (VTOL) aircraft – capable of carrying five passengers, including the pilot, for 400km – by 2025. "The target market is today's helicopter market," he adds. This aircraft promises to cut C02 emissions by 50% compared to today's light aviation. Noise has also been taken on board – since the aim is to be four times less noisy than a helicopter by eminiating 20 decibels.
The rechargeable hybrid technology developed by Ascendance Flight Technologies means faster roll-out. Compared to all electric, it also has the advantage of limiting battery recharging time at airports to a maximum of 15 to 20 minutes.
Longer term, the vision is to develop a hybrid technology that can be adapted to long haul planes, which, as we discovered with Airbus, won't necessarily have a decarbonised solution by 2025.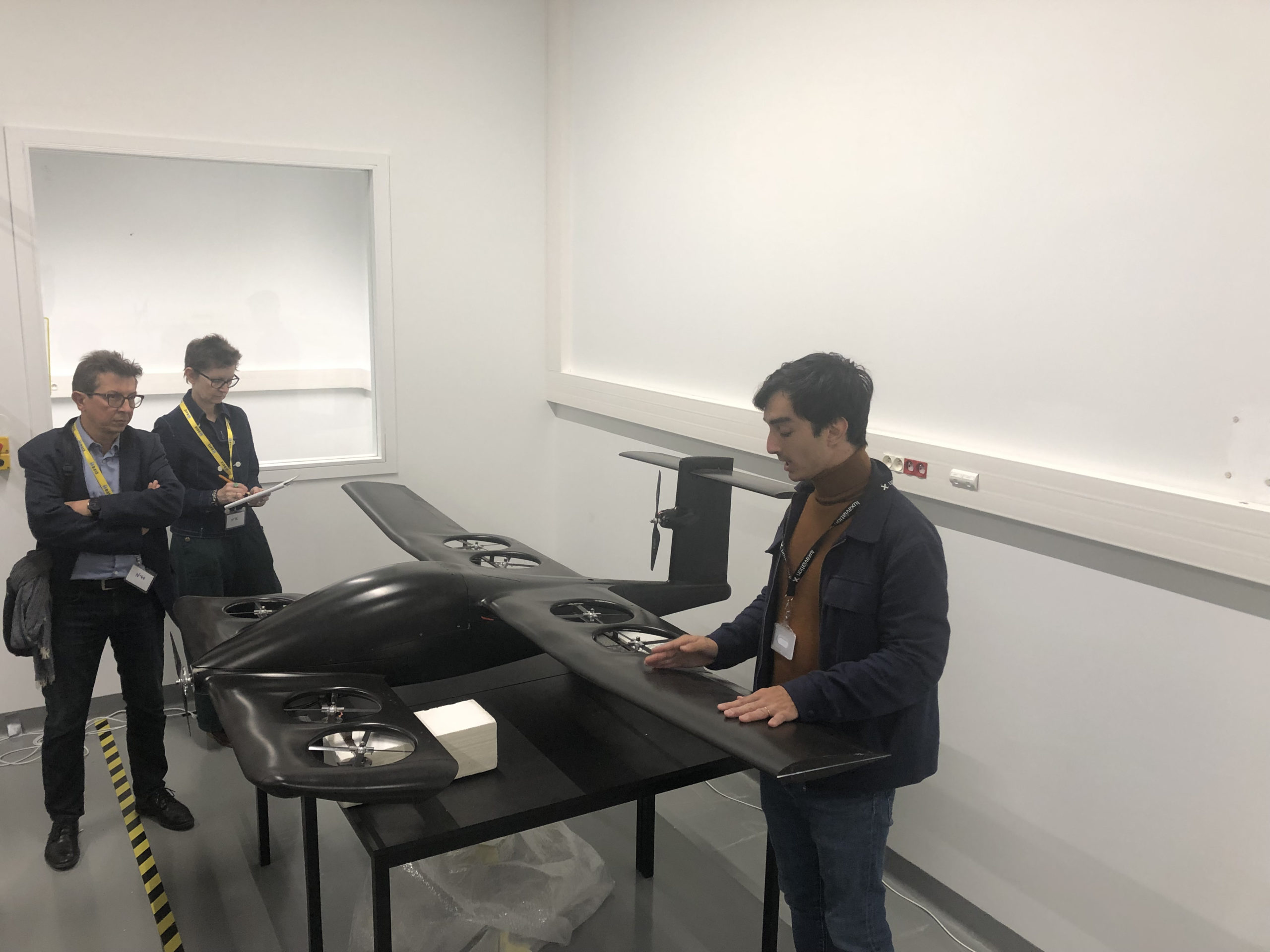 For Universal Hydrogen, the Franco-American company founded by former executives from Airbus and also based in Toulouse since 2021, hydrogen will be the driving force behind decarbonising aviation, even over the short term, with a targeted commercialisation in 2025 for regional, 50-seater flights.
The company is working on two fronts. Or as Pierre Farjounel, director general Europe, puts it – "in Nespresso mode,"
Firstly on 'the capsule'. Based on the same principle as the coffee: hydrogen capsules that could be charged up and plugged into the 'machine' at the departure airport, used during the flight, then unplugged, unloaded and replaced at the destination airport. By so doing, the plane could make quick stopovers and ensure short turnaround times, using existing infrastructure at  aerodromes and without needing to build hydrogen stations on site.
Two avenues are being explored in parallel: gaseous hydrogen on the one hand, liquid hydrogen on the other. The advantage of liquid over gaseous being that it increases the range: "by 40 to 50% more than gaseous hydrogen," confirms Mr Farjounel. But both have their limitations. Liquid hydrogen is currently more complicated to store for several days, requiring storage at very low temperatures; while for Universal Hydrogen, gaseous needs pressure upwards of 700 bars.
The start-up has patented an important disruptive innovation – the absence of a buffer battery. So huge technology hurdles have been overcome by this capsule, which in addition will be contained in a highly connected module so that, for instance, pilots can monitor the gas use.
Now for the machine itself, Universal Hydrogen is focusing its research on retrofitting regional transport aircraft (RTA), "which are agnostic to the state of the hydrogen contained in the capsules." The capsules will be contained in the rear of the plane, taking up the space of around 10 passenger seats.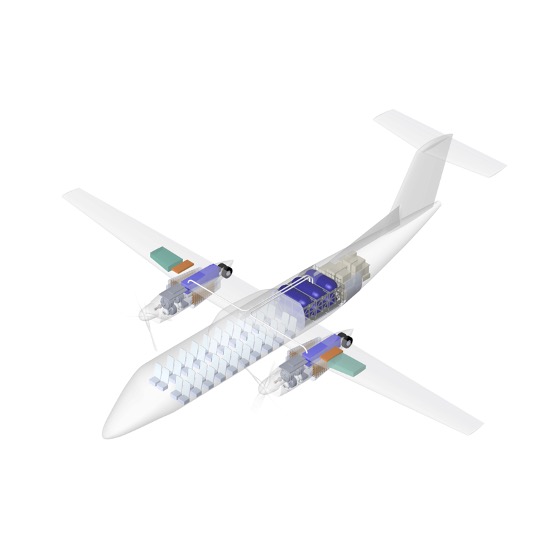 The target market for this machine and its capsules is regional aviation with 50 seats on board and 500 nautical miles, i.e. 1,000km. According to Mr Farjounel, "all the technology bricks are ready. We're planning a test flight by the end of 2022 in the US, as well as other demonstrations focusing on the logistics chain." Finally the main obstacle to roll-out over the short term, believes Mr Farjounel, is the cost of green hydrogen, especially in Europe. Indexed to the cost of green electricity, right now it is too expensive. But "by 2025, we're hoping to see better matching of green hydrogen – jet fuel costs."
By 2032, the start-up reckons the technology will be sufficiently mature for short and long haul flights. "But we won't be building the planes ourselves, the constructors will do this. Our model is to supply hydrogen in our capsules and all the related safety and logistics, not to build planes," clarifies the director general Europe.
The interest being that once developed for aircraft, the technology ould reach out to other transport modes, be they land or maritime.
While the technology challenges are indeed huge, the means already deployed and to come are and will be significant. Ascendance Flight Technologies recently raised 10 million euros and the overall project amounts to several hundred million euros. Universal Hydrogen is on its second fundraising round with a total of 85 million euros.
To sum up, if these various companies deliver on their promises, aviation as we know it today could drastically change in the years to come. Four-to-50-seater aircraft for decarbonated flights from 2025, for distances up to 1,000km; short and medium haul with hydrogen by 2035…. As Mr Darboux, president of Aerospace Valley rightly wonders, "will the face of airline companies for passengers change with the planes, admittedly small, but more competitive and decarbonated? Will new commercial routes open up ? What will be the impact on long distance journeys, and so on the future of long-haul aircraft?"  Another question mark also hangs over the impacts on land transport, like the train or future Hyperloop…
Syntony GNSS was one of the firms visited by the members of Futura-Mobility.
The only company in the world to offer underground GPS (application for road and metro tunnels, mines),  Syntony has rolled out its technology in Stockholm metro since 2017, and following this first success story has launched into widescale global commercialisation (rail, roads, mines).
The SubWAVE system uses antenna based on radiating cable and adopts a deployment path identical to that of telco networks (PMR and cell). This means the network of distributed antenna (commonly termed DAS: Distributed Antenna System) already installed for telecommunications throughout tunnels are reused for the GPS – for easy and fast roll-out. SubWAVE offers different levels of precision – from standard, equivalent to that deliverd by basic outdoors GPS, up to metric precision, for professional use. Looking to the future, the company is working with the 5GAA (5G Automotive Association), an auto industry organisation for autonomous vehicles, to rapidly reach accuracy  to within less than 30cm in RTK-indoors mode and integrate SubWAVE into the 3GPP standards to be released by the association.
Besides its work on underground positioning, Syntony also offers ultra-low consumption GPS trackers for locating any kind of mobile vehicle (cars, bikes, scooters, wagon, container, etc) for years without having to recharge batteries. A typical example is the use case for positioning a moving vehicle – readings every four hours, with a 6 x7cm tracker weighing around 100g: with Syntony's technology, the service life is estimated at 10 years, compared to one year at best for top rival products.
Furthermore, as well as its underground GPS and very low consumption trackers, the company is positioning itself in the field of high-precision outdoors positioning, through a partnership with Xona Space Systems (San Mateo, California). Xona is the first company in the world that aims to design, launch and operate a constellation of GNSS LEO low orbit satellites. Through this partership, Syntony has, for instance, developed the future ground receiver that works with the Xona constellation, a receiver that will provide centimetre precision across the globe.
So, given the range of technologies offered by Syntony, many 'mobility' applications are covered: positioning of equipment or sensitive structures, underground pedestrian GPS, locating emergency calls, positioning autonomous vehicles, aircraft and so forth.
So watch this space…