About Us
Futura-Mobility is the think tank for prospective thinking and innovation in the mobility industry.
Created by and for transport industries, its members – SNCF Réseau, Air Liquide, Alstom, Bouygues, Groupe ADP, Keolis, Safran, and Valeo – represent a broad range of business activities in this field.
To both widen and question perspectives, other mobility-related actors are regularly invited to join meetings, as well as urban planners, start-ups, sociologists, philosophers, economists, and political figures. Insight from these participants will play a key role in meeting the mobility 2050 challenge.
Futura-Mobility provides a platform for industry players to share their views on disruption, both ongoing and anticipated, and together explore opportunities. From the energy transition to impacts of the digital revolution, eco-design, new mobility behaviour and markets, we cover the topics that count.
Our four watchwords are:
SHARING – CO-CREATION – INFLUENCING – DISRUPTION

Sharing: become smarter through group dynamics; networking; compare points of view; learn about and benchmark technologies; stimulate thinking together; sharing insight and perspectives on mobility of the future; open-minded approach; joint learning curve.

Innovation through co-creation: co-design mobility; identify partnership opportunities; participate in/co-create a positive future; joint thinking on new concepts and platforms; open to new ideas; testing options; concrete solutions.

Influencing: to impact external developments (academic and industrial partners, financiers and decision makers); image; drive forward global régulations. In-house: motivate and keep management up to speed on change.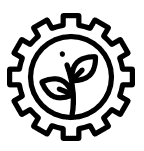 Disruption: sourcing innovative ideas (beyond one's own business field); gaining further insight on disruption scenarios; come up with new ideas; out-of-the-box thinking; encouraging and motivating each other.
Jean-Jacques Thomas, Innovation & Digital Director,  SNCF Réseau; President, Futura-Mobility
Sylvie Caruso-Cahn, in charge of applied prospective, Innovation Department, SNCF Réseau
Pierre-Etienne Franc, Vice President, Hydrogen Energy World Business Unit, Air Liquide; Hydrogen Council Secretary
Dominique Lecocq, Vice-President, ecosystems & communications, Hydrogen Energy World Business Unit, Air Liquide
Arnaud Julien, Innovation, Data & Digital Director, Keolis
Thierry Rouge-Carrassat, Innovation Director, Safran
Christophe Lienard, Chief Innovation Officer, Groupe Bouygues
Guillaume Devauchelle, Vice-President, Innovation & Scientific Development, Valeo Group
Sébastien Couturier, Head of Innovation & Corporate Venture, Groupe ADP
Julie Morel, VP investor relations & Corporate Strategy Director, Alstom
Stéphane Feray Beaumont, Vice-President Innovation & Smart Mobility, Alstom
Gérard Feldzer, aviation and transport consultant; producer and presenter, France Info ; Vice-President and Founder, Futura-Mobility ; President, Aviation Sans Frontières
Didier Godart, up to July 2018, Senior Vice-President, Transformation R&T Innovation, Safran Innovation
Bénédicte Tilloy, Founder, Schoolab