About Us
Futura-Mobility is the think tank for prospective thinking and innovation in the mobility industry.
Created by and for the transport industry, its members – SNCF, Alstom, Bouygues, Groupe ADP, Keolis, Valeo, ESTACA, Plastic Omnium et Stations-e – represent a broad range of business activities in this field.
To enlighten the issues addressed, other stakeholders are regularly invited to join meetings: startuppers, sociologists, philosophers, economists, political figures. Inputs from these participants play a major role in prospecting mobility of the future.
Futura-Mobility is a platform for industry players to share their views on disruption, ongoing or to come, and together explore avenues for innovation.
The energy transition, impacts of the digital revolution, eco-design, the emergence of new markets and use cases… we cover all the topics that count.
Our four watchwords are:
SHARING – CO-CREATION – INFLUENCING – DISRUPTION

Sharing: become smarter through group dynamics; networking; compare points of view; learn about and benchmark technologies; stimulate collaborative thinking; share visions of the future; exchange knowledge and convictions; analyse weak signals; learn together.

Innovation through co-creation: co-create a desirable future; co-design tomorrow's mobility; identify partnership opportunities; joint thinking on new concepts; open up to new ideas; put options to the test; find concrete solutions.

Influencing: externally, partners, be they academic, industrial, financial, political…; promote the think tank; drive forward rules and regulations. Internally, within each company, inspire and provide management teams with support about future transformations.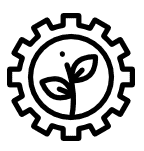 Disruption: find sources of innovative ideas; benefit from other insights on disruptions to come; generate new ideas; think outside the box; inspire and motivate each other.