Land transport tomorrow – 18 November
no comments
Categories:
Tags:
Land transport tomorrow – 18 November
The French Académie des technologies is holding an evening event under the banner Convention & Grands Prix de l'Académie des technologies.
Held annually, this meeting, centred around a fast-changing industrial sector, its technology challenges and related issues with regards jobs and skills. is attended by people from the worlds of education, research, and industry, public authorities, and the press,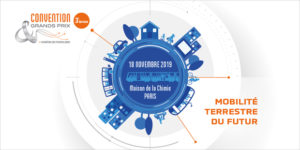 This 3rd edition will focus on land transportation of the future, with contributions from sector experts and decision-makers, and two Grand Prix awards for innovative start-ups.
Cover photo: Free-Photos de Pixabay