Sustainable maritime transport – light on the horizon?
no comments
Categories:
Tags:
Sustainable maritime transport – light on the horizon?
Paris, 30 January: During ChangeNOW, the three-day exhibition showcasing 'solutions for the planet', one of the conferences explored if and how the maritime industry is cleaning up its act. Uncertainty over what the future holds, investment costs, and the long service life of vessels, it seems, represent the biggest barriers to adopting more environmentally friendly and sustainable practices.
"The industry is lagging a decade behind land-based transport," says Georgios Bourtzos, CEO & co-founder of the software firm Ship Reality. "Today, shipbuilders aren't building new vessels not only because the global fleet on the market is already huge, but also because they don't know which technologies they will be using over the next 30 years," he explains. "Shippers are aware that decisions they take today might not be the right ones 5 to 10 years down the line."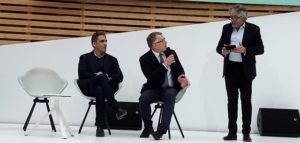 Retrofitting or building new, as well as implementing changes to working practices at large, are hugely expensive undertakings. There is a lot of risk involved, too. "In the mind of a shipowner, lowering the carbon footprint of their fleets means investing millions and millions in alternative technologies," says Amaury Bolvin, co-founder of sail shipping company Zephyr & Borée. "This obviously creates uncertainty over whether vessels will consequently be commercially viable over time and on several maritime routes." 
He went on to explain how investing in renewables increases this commercial risk, for two reasons in particular: when using sails, wind conditions are not the same across all maritime routes; when depending on hydrogen or batteries, shipowners have no guarantees there will be the necessary infrastructure in sufficient ports to supply competitive and low carbon hydrogen or electricity.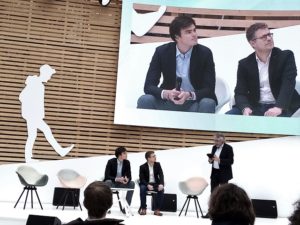 "Shipowners usually want to wait for someone else to adopt an innovation first, then if they succeed, they will follow," adds Mr Bourtzos. "For the technology solutions by Ship Reality, we are focusing on leading ship owners, as well as other maritime players, because these early adopters are the ones who define the industry. Once a company with big value adopts a solution, the others will follow."
"Anything new takes time to come on stream", points out Cédric François, founder and CEO of Equium. His company has developed technologies for 'off-grid cooling' using free or recycled sources of power, such as waste heat (instead of electricity), for stationary or mobile applications. "The key guy who is usually reluctant for innovation on a ship is the chief mechanical engineer. Why? Simply because he wants proven devices on board. This means your solution must work and be proven to work for a long time before being adopted. So, if you want to enter this industry, it certainly won't happen overnight!"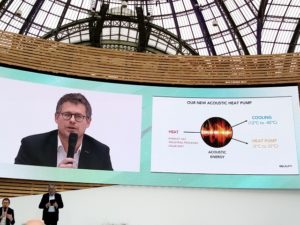 Driving forces
For Mr Bourtzos, there are three forces driving transformation in maritime minds, namely: environmental regulations for aspects like sulphur emissions and ballast water circulation; efforts to decarbonise "an industry that's been using the same fuel for the last 70 years" and reduce greenhouse gas emissions (GHG);  and digitalisation. "The problem is that all three are coming together at the same time and the first two cost a lot of money. Hence we need the third, digitalisation, to be able to save time and money."
Global regulations are certainly providing a helping hand. "Since January 2020, shipping has been desulphurised, which is a good thing. But it did take 20 years to get there!" points out Stephan Brabeck, CTO of SkySails Group, the Hamburg-based business selling kite rigs to propel cargo ships, large yachts and fishing vessels by wind energy. Indeed, he reckons it will realistically take at least another 10 years from now to cut carbon emissions in the sector.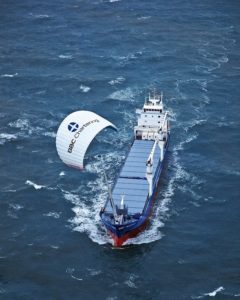 Sulphur Oxide (SOx) emissions from the combustion engines of ships cause acid rain and generate fine dust that can lead to respiratory and cardiovascular diseases, as well as reducing life expectancy. This is why from 1 January 2020, the International Maritime Organization (IMO) introduced a new cap of 0.5%, down from 3.5%, for the maximum permitted sulphur content of marine fuels.
One of the upsides of this new regulation, in addition to expected air quality and health benefits, is the add-on effect of stimulating interest in alternative fuels. "The new sulphur caps mean fuel prices have recorded a day-on-day rise since January 2020*, so shippers are now looking more attentively at alternative fuels, for innovative products to switch to," says Stephan Brabeck.  "The early adopters in this case are cruise ships because they are selling a carbon neutral journey to their customers. They want to be the first to be carbon neutral. I know there are plans, for instance, to use hydrogen or wind propulsion for these ships too."
To encourage uptake of alternative energies like wind power (sails) and hydrogen, Mr Bolvin believes extending shipping contracts is vital. "To pay for the long-term investment in innovative assets, shipping companies ideally need long-term commercial commitments of between 5 to 10 years from their shipper customers. But right now this tends not to be the case. Shippers prefer contracts of less than 12 months up to say 3 years because want to retain flexibility. Because they don't know what their production or logistics will be in 10 years."
Bringing public opinion on board is another way to nudge the transition. "At the end of the day, we, as consumers, can put pressure on manufacturers so they put pressure on the logistics people, who put pressure on the shippers to make changes," urges Mr Brabeck.
Light on the horizon?
Despite the challenges and apparent inertia, there are signs the industry is taking sustainability on board. "At SkySails, we have already installed our kite system on six ships and have been waiting for new orders since 2012, since delivering the last one," reports Mr Braback. "Now they are coming in! We are seeing light at the end of the tunnel!"
Meanwhile Equium, is working with Naval Group and Chantiers Atlantique, two big players in the maritime world. "They are interested in new types of cooling systems… if we can give them ROI over three years," says Mr François.
Another milestone is Canopée, a modern sail cargo ship, specially designed for the transport needs of the future Ariane 6 launcher. In partnership with Jifmar Offshore Service and VPLP Design, Zephyr & Borée has developed this 121-metre-long vessel to transport the launcher from the European continent to French Guiana. She is equipped with four articulated wing-sails of 363 square meters each. Following a contract signing in September 2019, construction will begin in 2020 and Canopée should enter into service in 2022.
"The fossil fuel consumption of this ship, compared to traditional vessels, will be reduced by 30% without impacting time and cost," points out Mr Bolvin. "Not only will this project prove that we can use wind energy in the 21st century, but the Ariane Group will also benefit from stable fuel prices, be less dependent on fossil fuels, and furthermore strengthen their CSR and brand image," he enthused.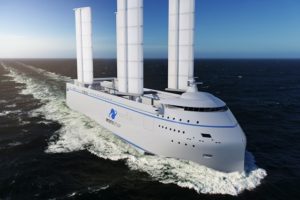 >>> Watch video of the conference (in French): Part 1 & Part 2
*speaking on 30 January 2020, before the Covid-19 pandemic
Cover photo: Dimitris Vetsikas – Pixabay