China: innovation and standardisation for economic growth
China: innovation and standardisation for economic growth
by Lesley Brown & Joëlle Touré, Futura-Mobility
On 5 and 6 November, Futura Mobility organised a virtual conference to explore the link between innovation and China's economic growth. This article, the third of three on the topic, focuses on China's industrial development and the role of standardisation in the country's economic growth.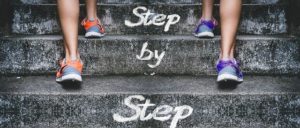 China's three-step industrialisation
Since the 1970s, China's industrial strategy and transformation has enabled it to shift roles from assembler to added value provider; and this development is still ongoing. Already a tech reference, today China is committed to setting standards that are recognised globally.
The first step in China's modern economic development was assembly – Chinese companies manufacturing large quantities of products designed elsewhere. The series of economic reforms made the country a magnet for many foreign firms and so it gradually become the 'workshop of the world'.
"The end of the 70s certainly marked the 'opening up' of China's economy with the creation of the first special economic zones [SEZ] under Deng Xiaoping," explains Alisée Pornet, economist in the Orients department, French Development Agency (AFD). "More important still, through these zones China established global production spaces."
Foreign companies ainsi massively relocated their production to these zones, largely drawn by the cheap and plentiful labour force. "It's interesting how these relocations more often than not boosted China's productive capacity and even technology transfers," points out Ms Pornet. "Hence these relocations triggered the dynamics of imitation as well as substituting R&D expenditure China couldn't necessarily afford at the end of the 70s, early 80s."
In terms of economic theory, imitation, assembly, was a step, a learning phase China had to go through to consolidate its growth path – in double digits for several decades – before emerging on the economic front from the end of the 70s up to 2000.
From the 1980s China began introducing incentive policies to encourage the rise of Chinese innovators. Like, for instance, building relations between companies and universities to match up innovation offer and demand.
At the same time, other reforms in China helped its own businesses gain greater independence to meet global demand for products, usually with low added value.
The second step took place at the end of the 2000q, early 2010. The country then started paying more attention to added value, to moving up the value chain, to producing technology. Confirmation of this trend came in 2015 with Made in China 2025, the country's investment programme for new technologies.
Furthermore, there has been growing awareness of the need to develop an R&D budget to support this innovation. "China has tried to get big firms to shoulder its R&D spending, like Huawei, which figures among the leading companies when it comes to filing international patents," points out Ms Pornet. All the same, this opening up in the field of R&D is still far from complete: less than 1% of the turnover of firms is generally earmarked for R&D; also, the amount invested by the Chinese government remains minimal.
In 2017, 70% of R&D spending was shouldered by companies in OECD countries.
In step three, happening now, China is keen to establish its tech as a global reference and set standards (become a 'standards maker') that will govern all future technologies and innovations. "For the past decade China has been extremely active in all the international processes for technical standardisation," confirms John Seaman, research fellow, Center for Asian Studies, French Institute of International Relations (IFRI).
▶️ On Board With … Wei Wei ◀️
Standardisation – a tool for power?
"A standard is a technology, a basic method for defining the ecosystem in which the other technologies are going to develop," states Mr Seaman. From a financial perspective the issue of standardisation is crucial for every country, including China, since switching between standards costs a fortune! Hence the reason Huawei, for instance, has invested around 60 billion dollars in R&D to ensure it plays an active role in the process of setting standards for 5G.
"The stakes of standardisation are especially high in the digital economy where interoperability is a must," points out Mr Seaman. So it's very much a case of who sets the standards enables interoperability. For example, in 2018 the International Organization for Standardization (ISO) adopted China's standard defining the reference architecture for the Internet of Things (IoT).
China is extremely proactive in standards setting for technologies like 5G, artificial intelligence (AI), the IoT, drones and smart cities. Moreover, the presence of Chinese firms in standardisation extends even further to include segments like transport, energy, finance, medicine, agriculture, accounting, and even governance.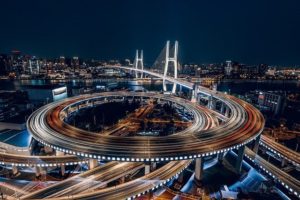 The New Silk Road: innovation and standardisation
China is currently shifting models. It wants to base its growth more on its domestic market and a far more ambitious innovation policy.
The country is relying heavily on an innovation policy to transition from 'made in China' to 'invented in China'. Indeed, there has been revived use of the word 'innovation' in recent five-year plans, as well as in the reforms president Xi Jinping is keen to introduce. "This innovation is vital to perpetuate growth," points out Ms Pornet.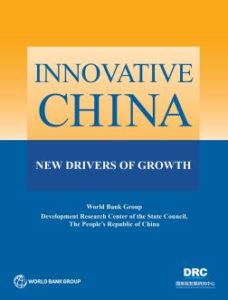 Innovative China: New Drivers of Growth, a report published in 2019 by the World Bank, proposes three drivers (the '3D') to boost China's innovation trajectory, namely: limit market distortions to increase competition; disseminate technologies and know-how; strengthen the country's innovation capacity so it can rejoin the technology frontier in certain sectors, like green tech.   
"Between 2017 and 2019 I believe there was a kind of spotlight on Chinese innovation – both in terms of skills and technologies," reckons Ms Pornet. An innovation, for instance, promoted by the Chinese government through the New Silk Road (or Belt and Road) initiative. Certainly, in May 2017 at the first New Silk Road Forum, president Xi Jinping gave a speech in which he recalled the history of Chinese innovations – the compass, printing, paper, etc. – in order to illustrate how innovation has always been part of China's genetic makeup.
In the New Silk Road, Ms Pornet is particularly interested in how China is really highlighting incremental innovation: in the digital field, for instance, innovations brought by user feedback on services or products.
For John Seaman, the New Silk Road reveals another side to China's vision of standardisation: "China establishes multiple bilateral agreements on standards then tries to gather them up into kind of parallel [parallel to the official international standardisation system] forum. We can already see this strategy being implemented for the New Silk Road project, which China is using as a platform."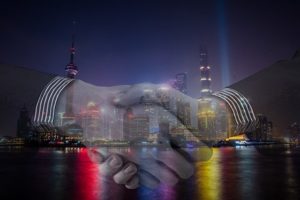 'Standards maker' or 'standards taker'?
With regards standardisation, John Seaman believes the Chinese are playing a sort of double game. "On the one hand you have the China that is part of the current system. It is cooperating, is in the system [ISO, International Electrotechnical Commission (CEI)], and is investing, taking on an active role, making proposals. At the same time we see a China emerging that is pursuing a far more sino-centric model, like for the New Silk Road."
China Standards 2035, published in January 2020 by Horizon Advisory, seems to confirm this doubled-sided approach.  A comprehensive strategy, officially adopted by China, on standardisation up to 2035, was expected to be released by the end of 2020.
China Standards 2035 reveals how the internal dimension of this strategy, focused on revising the Chinese system in charge of setting standards, is also targeting the external – by seeking to propel Chinese standards into becoming international standards. "Moreover, this would facilitate the integration of Chinese companies abroad as 'standards makers' rather than "standards takers'," points out Mr Seaman.
▶️ Does China harbour hegemonic intentions? ◀️
What future for Chinese innovation?
In its report The Fat Tech Dragon, the US think tank Center for Strategic and International Studies (CSIS) explores the image of a cumbersome dragon struggling to move in innovation. It suggests that China's innovation productivity is somewhat limited. "Indeed, although the country figures among the top patent applicants worldwide, just 20% are patents for inventions," adds Ms Pornet. Does this mean China's strength lies less in disruptive innovation, more in incremental process innovation?
Subtly adding to this conclusion, Ms Pornet confirms China is indeed an innovation power in the making. "There are strong signs of China's progress in certain sectors, even though it's difficult to ascertain the actual quality of this innovation."
Cover photo by Sherisetj – Pixabay