Wei Wei: Chinese innovation – November 2020
no comments
Categories:
Tags:
Wei Wei: Chinese innovation – November 2020
Born in south China, Wei Wei is a former mechanical production engineer with degrees from universities in China and Germany.
After working for several years in investment, for the past decade she has pursued her career as an author and independent researcher focusing on innovation in China, especially innovative Chinese companies. She is also the founder of Shanghai-based consulting firm GSL Innovation, which helps scout and leverage innovative Chinese companies, technologies, ventures, and innovation models.
On 5 November 2020, as part of a webinar focused on China and Innovation, Futura-Mobility met with Wei Wei to explore the key insights of her co-authored book Pioneers, Hidden Champions, Changemakers and Underdogs: lessons from China's Innovators (2019, The MIT Press).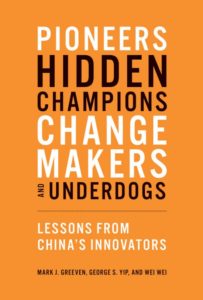 Futura-Mobility: Could you describe the business climate in China today?
Wei Wei: In the children's book Alice In Wonderland, the Red Queen says, "Now, here, you see, it takes all the running you can do, to keep in the same place." This is just like modern-day China: it's such a dynamic and fast changing market, companies are always running to stay in the race!
Not only is the economy changing fast but also technology and the people themselves. Chinese Millennials [born after 1990], the new generation, are won over by individualism and have no hesitation expressing themselves; they are so very different from how the Chinese are traditionally perceived. Not only is this generation going to be tomorrow's consumers, but tomorrow's employees, too.
At the same time, a lot of other elements are changing – like regulations, the competition landscape and cost structure. China's certainly not a cheap country anymore! In this context, companies basically have no choice but to innovate to catch up with change, to survive. The next step for them is competition and how to thrive.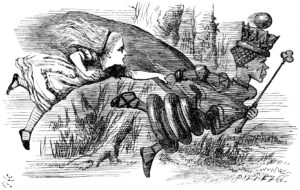 FM: How would you describe innovative companies in China?
Wei Wei: Through the methodology and research developed over the past decade by myself and my co-authors, Mark J. Greeven and George S. Yip, which includes interviews with hundreds of Chinese entrepreneurs, we have identified four groups of innovators: Pioneers, Hidden Champions, Underdogs, and Change makers.
Pioneers and change makers address a mass market, while hidden hampions and underdogs address a niche market, often B2B, hence less visible by the general public. Pioneers and hidden champions are very large incumbents, mostly created at the beginning of the existence of private companies in China (1980s), while change makers and underdogs are newcomers, mostly created by young entrepreneurs.
Firstly, we have the Champions that are already established in their field, even globally. These companies, which include giants like Alibaba, Tencent and Huawei, are generally considered incumbents, i.e. they've been in business for around 35 years in China, because before the 1980s the country had no private companies, no entrepreneurs. Importantly, the founders of these Pioneers are still at the helm today, which gives these companies by nature a lot of entrepreneurial spirit – they embrace risk taking far more than businesses their size would normally take. Also, they have a strong sense of urgency.
In the second group, Hidden Champions, are companies also not so young (for China) like Mindray, Fuyao Glass and Hikvision. They tend to specialise in specific technologies and products, with a strong focus on building up their R&D capabilities and protecting these capabilities in the early phases. We estimate there are around 200 of these Hidden Champion companies in China today. All of them are global players with easily 40 to 50% of their revenue coming from outside China. They are extremely influential in their value chains.
Mindray is a huge name in the healthcare world, even outside of China. Globally, it has the largest market share in life support monitoring equipment. Fuyao Glass is one of the world's largest manufacturers of safety glass for cars and the mobility sector in general. Hikvision is currently the world's number one in the field of smart cameras and surveillance systems, with around 30% of the market share (20% in 2015). The company has 8,000 engineers working in R&D; as a benchmark, the equivalent department at Bosch, which also sells these systems, has around 200 to 300 R&D engineers.
The third group of innovators are the technology Underdogs like Gago or Royole. They are companies usually less than 10-years-old, typically founded by young people in their 30s who we describe as "elite entrepreneurs" – because a lot of them attended very good schools and went abroad, graduating from Ivy League universities like Harvard, Stanford, or in Europe. They are more often than not scientists and their businesses focus on niche or interesting technologies like smart agriculture or ultra-thin touch panel screens.
Right from day one, the Underdogs are part of the international innovation network; co-innovation of their tech and products outside of China is part of what they do. Full of potential, many are likely to become the next generation Hidden Champions. Indeed, they are often considered a good target by large companies as partners or acquisitions. A cautious estimate, there are around 150,000 of these tech Underdogs emerging in China.
Zhang Gong – a former scientist at NASA in the US – founded Gago, a company using big data to help agriculture become smarter, i.e. an agricultural tech company. Bill Liu founded Royole, which develops extremely thin (0.01mm) and flexible touch panel screens.
Last but not least are the Changemakers, another group of innovative companies founded by young people. It includes disruptive unicorns like DiDi, ByteDance, and Pinduoduo (PDD).
Very different from the Technology Underdogs, they use digital technology armed with novel business models to disrupt the mass market. Massively hyped, their evaluation is crazy! ByteDance, for instance, is valued at US$150 billion, making it by far the highest valued unicorn in the world! According to our estimates, there are over 200 of these Changemaker innovators in China today.
DiDi, the "Chinese Uber" is now also a global player competing directly with Uber in a lot of markets like South-East Asia and South America. ByteDance is the developer of video-sharing, social networking services and apps like TikTok, and Douyin, its Chinese-specific counterpart. The social commerce company Pinduoduo (PDD), which grown into a social e-commerce empire, competing with giants like Alibaba, has captured 600 million bottom pyramid consumers (lowest income)  in China.
FM: What features do all these innovators have in common?
Wei Wei: Importantly, all four groups mostly have home-grown innovation  based on a particular approach we call the 'Chinese Innovator's Way', which we devoted a whole chapter to in our book.  They are either exposed or starting to gain exposure to global communities and markets.
Another point of interest, there are a lot of female entrepreneurs in China, especially in the young generation. For instance, the founder of VIPKID – a change maker and one of the largest and fastest growing online, English language learning platforms in the worlds – is a young, Chinese female entrepreneur called Cindy Mi.
▶️ China: innovation and standardisation for economic growth ◀️
FM: Focusing on mobility, have you any examples of standout Chinese innovators?
Wei Wei: Yes, one is a transforming incumbent called Geely. The firm started out in the 1980s manufacturing fridges then branched out into scooters. In the 1990s, its founder Li Shufu decided to build cars because the Chinese were getting richer and demand for cars was growing. A lot of people laughed at him because, given the components and technology involved, auto manufacturing isn't easy and he knew nothing.
Another barrier, at that time the Chinese government wasn't giving private companies licences to build cars.  Nevertheless, Li Shufu saw an opportunity and simply bought his licence from another organisation that already had one.
The first car that rolled off his production line was ugly. People told Geely's founder he was crazy and wondered how this product could possibly compete in the market.  In response to his critics, Li Shufu simply replied, "tell me what's wrong and I'll make it better". Thanks to this entrepreneurial spirit, by 2010 Geely was powerful enough to acquire Volvo!
Once again, this story illustrates the Red Queen analogy – in China, businesses quite simply can't stop! Especially given all the mega-trends in the mobility industry.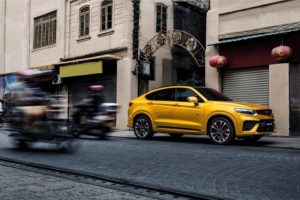 Geely grew from being an early player to producing a nice car that is now popular with the Chinese. Plus, it is investing massively in electric vehicles and aims to capture 90% of the non-combustion engine car market in China within the next two years.
Most recently the company launched its Smart Ecosystem. The key point here is to build an ecosystem providing a truly user-centric experience that makes its customers, consumers, happier, more satisfied and which talks to them. Users are connected to all the services offered by both Geely and its partners.
Geely leverages innovative companies and partners in different fields: most of them are not in the mobility field but active across all industries. There are no boundaries. The company now has hundreds of these 'unusual' partners.
Another standout firm is Hesai Technology. A newcomer, a tech Underdog, its core business is laser sensor tech. With an elite R&D team coming out of Stanford and top Chinese universities, one use it has found for its tech is Lidar, the light detection and ranging system especially important for autonomous driving/vehicles.
Only a few years old, in 2020 and despite the economic downturn, the company still raised a lot of money… US$170 million! Investors include giants like Bosch and Baidu, the Chinese digital search engine giant, who, like Google, is massively targeting autonomous driving technology.
It's important to bear in mind that Hesai is not alone in China. For autonomous driving we will see a swarm of innovative companies trying to develop state-of-the-art technology globally. We call this behaviour, whereby a lot of entrepreneurs in China are seeking proven market opportunities, 'swarm innovation'. Once one company has demonstrated a technology is a true opportunity, there will be a swarm of others jumping onto this bandwagon too. Competition is very fierce within such swarms.
▶️ Does China harbour hegemonic intentions? ◀️
FM: What piece of advice would you give our European-born, industrial companies?
Wei Wei: The innovation scene in China looks like an iceberg. On the tip, representing just a small part, are companies on everyone's radar like Alibaba and Huawei.
But underneath there are hundreds of thousands of emerging innovators in different tech niches that are also disruptors. They are hidden but doing a lot of interesting things. They either already have international exposure or impact or are set to gain it. These are the companies we certainly shouldn't miss. To avoid being the Titanic, now is the time for you to stop competing in the dark, to get to know what is under the water, what is under the radar.
Cover photo: Free-Photos by Pixabay