no comments
Categories:
Tags:
MaaS does the talking
Paris, 17 April – Station F, Paris: Via ID, the investment arm of auto service group Mobivia, together with the strategic consultancy Equancy, organised a round table to explore the ins and outs of Mobility as a Service (MaaS).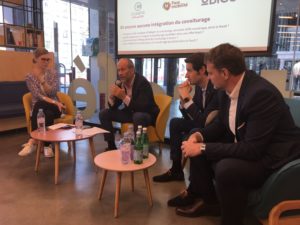 Setting the scene, Thomas Luc, strategic mobility director, Equancy, explained how MaaS, a new approach to mobility based on the aggregation of services, emerged around a decade ago.
"It has since developed into a promising solution to the major challenges of urbanisation, congestion, and pollution society is facing today."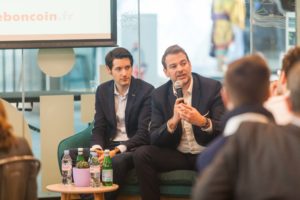 Yet for MaaS to really take off and make a difference, technology and aggregation are not enough.
People also need to be encouraged to change their mobility behaviour – e.g. by sharing or pooling rather than owning cars, using public transport more often, and so forth.
Specifically in France, Mr Luc believes three key factors are helping develop MaaS. Namely:
– moves to open up transport data
– the shift towards local authorities managing transport systems themselves, and
– growing interest in MaaS by the travelling public – see Emerging mobility in Europe / Quelles mobilités émergentes en Europe ?
In 2018, French transport minister Elisabeth Borne created a Strategic Committee for Data and MaaS, bringing together associations of elected officials, representatives of mobility service providers (public transport, carsharing, ridesharing…), mobile app and digital platform developers, and other concerned parties.
This watchdog-cum-work group is focusing on what it considers key areas, such as standardising data, boosting data collection on accessibility to improve the lives of disabled people, and combining information and ticketing to deliver MaaS.
Via ID – stakes and strategy
In March 2019, Via ID announced it is taking a majority stake in UbiGo. A MaaS pioneer coming out of Sweden, UbiGo offers subscription-based mobility as an alternative to private car use – public transport, car rental and sharing, taxi and bikes offered according to needs and via a single app.
Following a pilot in Gothenburg, which ran in 2013/14, UbiGo launched in Stockholm in 2018, together with tech provider Fluidtime and regional public transport operator Storstockholms Lokaltrafik (SL). Mobility service operators on board include Cabonline, Hertz, and Move About.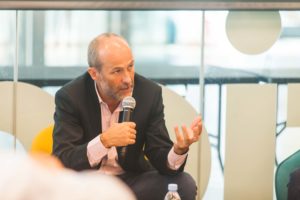 Why is Via ID investing in MaaS? "Because the offers are proliferating today and the concept has evolving from aggregation and platforms to the subscription stage," said Yann Marteil, managing director, Via ID.
"The phenomenon of digitalisation is making this tech-driven development possible, plus the impacts, e.g. congestion busting and reducing pollution, are positive. MaaS is not a solution for tomorrow, like autonomous vehicles, but very much for today, even yesterday. It's being driven by necessity," he insisted.
"Through our relationship with UbiGo, we have discovered the challenge is to create a win-win situation for the four building bricks of MaaS – local authorities, users, service operators, and platform integrators."
Mr Marteil is convinced that nurturing a partnership culture will be crucial to the success of Maas in the years to come, even suggesting it should be renamed 'Mobility as an Alliance'. He also believes the business model should focus on the household rather than the individual. Why?
"As with Spotify and Netflix,  it's in their best interests if MaaS services are managed at a household level in order to share use among all family members. This model also means all mobility related expenses can be managed via a single app."
This is the case with UbiGo's model. The monthly subscription can be topped up and the units for use of mobility services not used one month carried over to the next.
In comparison, Whim offers various individual subscription plans – Whim Urban 30, Whim Unlimited, and Whim To Go.
Integration – ticking boxes
Julien Honnart, CEO, Klaxit, explained that "to get ride-sharing on board MaaS platforms, you first need to bring together three inseparable elements: the application, companies, and local authorities."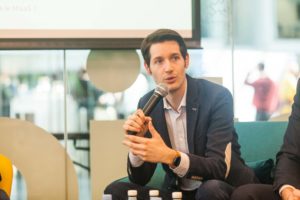 He explained how companies are central and essential for creating carpooling networks by reaching a critical mass of users, for building confidence and trust between them, and also for encouraging changes in mobility behaviour. In parallel, local authorities are vital for subsidising carpooling services.
"We need backing to fund the trips because right now, on average, carpooling drivers are paid around €0.10 per km, which is a little bit more than the cost of fuel so represents an incentive.
"But riders also need to be enticed, i.e. pay less than the cost of driving their own car, otherwise it doesn't make sense. If local authorities provide financial support it helps get people interested."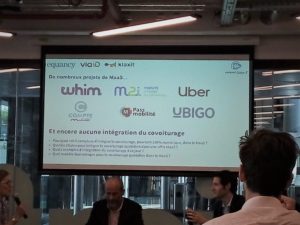 Mr Honnart believes in the importance of local. "Cities that subsidise carpooling are obviously going to impose certain conditions, so we must work with them at the local level. But also with a certain degree of scalability for our services."
Transforming the individual car into public transport through sharing is the thinking behind Klaxit. "Our goal is to gradually integrate MaaS apps by proposing the best service building bricks," said Mr Honnart.
As part of this objective, Klaxit has been testing on the Paris public transport app maRATP since January 2019. "We are currently integrated at the same level as public transport, which is a really positive." Why? "Because an operator like RATP could be afraid users might compare carpooling to public transport and possibly lose customers."
Who is involved, how and why?
As MaaS gradually develops, it is attracting different types of stakeholder. There are the so-called 'native' providers, like Whim and UbiGo, which build their platforms around a specific city then replicate it elsewhere.
Then there are there 'established' transport operators, like Keolis, Transdev, and RATP, who are exploring how to integrate MaaS into their existing service offers.
Also, part of the picture are journey planning platforms like Mappy and Citymapper, as well as ride-hailing companies like Uber and DiDi.
Given the new car order currently emerging– sharing rather than owning, growing concerns over emissions, cities introducing restrictive measures, the arrival of new entrants like Google and Tesla – it comes as no surprise that automakers have picked up on MaaS.
To remain competitive, traditional auto groups have a vested interest in moving with the times. This explains why many majors, which have huge investment capacity on their side, are taking steps to position themselves in the MaaS ecosystem.
In 2015, Daimler created moovel, its own MaaS offer bundling bus and rail services, car and bike sharing, ride hailing, and taxis. In February 2019, moovel was rebaptised REACH NOW as part of a mobility joint venture between Daimler and the BMW Group.
The two groups are together investing upwards of €1 billion to develop and more closely intermesh their services for car-sharing, ride-hailing, parking, charging and multimodal transport. The cooperation comprises five joint ventures: REACH NOW – multimodal services; CHARGE NOW – charging; FREE NOW –taxi ride-hailing; PARK NOW – parking; and SHARE NOW – car-sharing.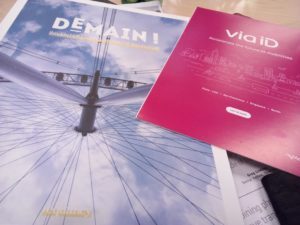 Steps ahead
Going forward, Mr Marteil reckons stakeholders keen to maintain and gain a position in the MaaS market would do well to focus on developing local apps, building a network of trusted third parties, and nurturing inventiveness and agility – "to put new solutions to the test."
As for Equancy, it has three convictions on how MaaS should be approached:
The customer experience must be the focus of attention. This means building a comprehensive offer with related services, anticipating needs, identifying customer irritants, and taking inspiration from platforms in other sectors like lafourchette.com and leboncoin.fr.
Developing synergies to accelerate, innovate and share risks is vital. For instance, to pool strengths, as illustrated by the MaaS partnership between RATP Dev and tpg, Geneva's public transport operator, announced in February 2019; or to expand service offerings as per Uber's acquisition of the free floating, electric bike start-up Jump in 2018.
Managing and understanding how best to exploit data is key. It will help operators better understand how customers use mobility and their preferences, which should lead to stronger loyalty & retention. Also, data may become a new source of value for operators.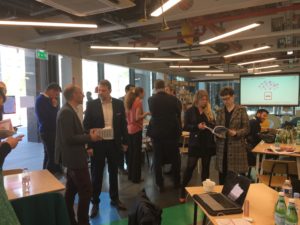 It's good to share
In the context of MaaS, Yann Marteil is strongly in favour of an independent regulator for open data because the different parties involved don't necessarily share the same interests, i.e.  the common good versus commercial gain.
"A clear framework is an absolute must. It is critical to operating in the best interests of all. This is the case, for instance, in Scandinavia and California, where everyone is obliged to share their data. We need a French and European-wide framework for data that will help develop MaaS."
Based on the premise that 'no data = no new services', in 2017 Finland's national parliament passed an Act on Transport Services. This bill sets open data requirements for both public and private transport providers. It includes all shared modes, taxis, and car rental operators. Likewise, transport departments (traffic) and parking authorities are required to share information.
New Legislation Adopted in Finland to Enable MaaS