FUTUR #mobilité: hack the jams!
FUTUR #mobilité: hack the jams!
Mobility has not escaped the big trend for 'on-demand'. Today, we want transport options that meet our individual needs, that correspond to our obligations, desires, and convictions (environmental, equality…).
In accordance with the French law of August 2015  on energy transition and green growth, all companies in the Hexagon with over 100 employees working on the same site must draw up a mobility plan by 1 January, 2018.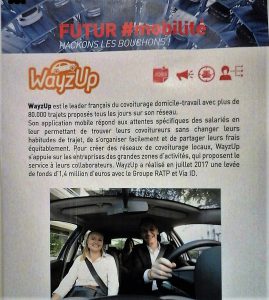 "More and more companies are looking to offer their staff this kind of service, usually for free," WayzUp told Futura-Mobility. "They are also aware that it can encourage employees and new recruits to stay with them, rather than change jobs if, for example, their journey to/from work involves buying a car or long and tiring trips by public transport."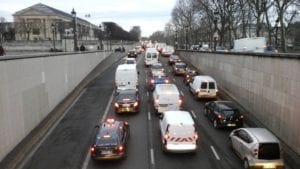 To change travel behaviour, we have to remove barriers to adoption of alternatives.
People will leave their cars at home, or dispense with them altogether, or consider sharing them for multimodal trips if the latter don't complicate their lives. The start-ups at FUTUR #mobilité – which also included Atsukè, Citodi, Colibou, Nextérité, Parking Map, Ridy, Roofstreet, and TwoOnPark – have clearly taken this 'must' on board.