Metaverse and mobility in Meudon
Metaverse and mobility in Meudon
On September 22, 2022, Futura-Mobility benefitted from brainpower of some 25 students on the topic 'Metaverse & Mobility: What opportunities does the metaverse offer for Futura-Mobility members?' The hackathon, organised by Hussar Academy as part of the Stars Up conference on new mobilities, was held in the newly renovated and magical space known as Hangar Y (see box). For Futura-Mobility, this event brought together five teams of students from various schools such as IESEG School of Management, Strate Design, ESILV, CentraleSupélec, ESTACA, ESA, and Université Paris-Saclay.
Companies like Airbus, SAM Verspieren Group, and SNCF, for instance, also proposed additional thought-provoking topics for the hackathon, engaging other teams of students over two days. Wide-ranging, these themes included questions like How can Space be central to sustainable mobility? What mobility jobs for today, and tomorrow? and even What about the end-to-end customer experience when travelling on autonomous public transport systems in rural and suburban areas?
Following the hackathon, representatives from the winning team 4, as well as from team 1, were invited to present their ideas to Futura-Mobility members on November 7, 2022.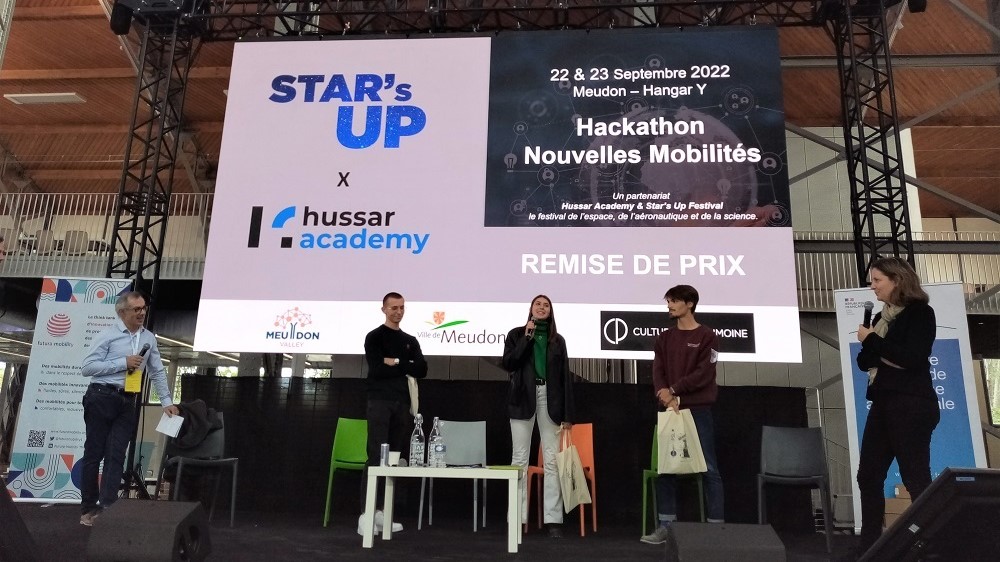 Using the metaverse to rediscover the very essence of travel
This was one of the two main avenues explored by the students. The metaverse, by definition,  enables teleportation from one universe to another. So, working on the assumption there is no physical mobility within the metaverse, they examined the concept of a virtual transportation world that serves as a 'pleasure importer' and brings back for users the joys of travelling for the sake of travelling (rather than simply moving from point A to point B). Hence their thinking focused on the realm of travel. They also delved into the transition between two metaverse worlds, always bearing in the mind the idea of taking the time to travel and making discoveries between the two worlds.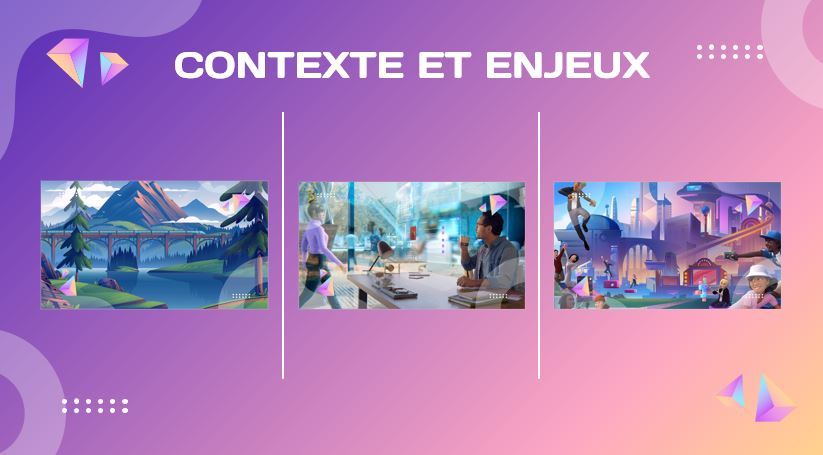 To generate more traffic between these worlds and enable businesses to showcase their brands, another team suggested implementing transient, permanent, or exclusive event-based experiences, with the worlds being highly customised.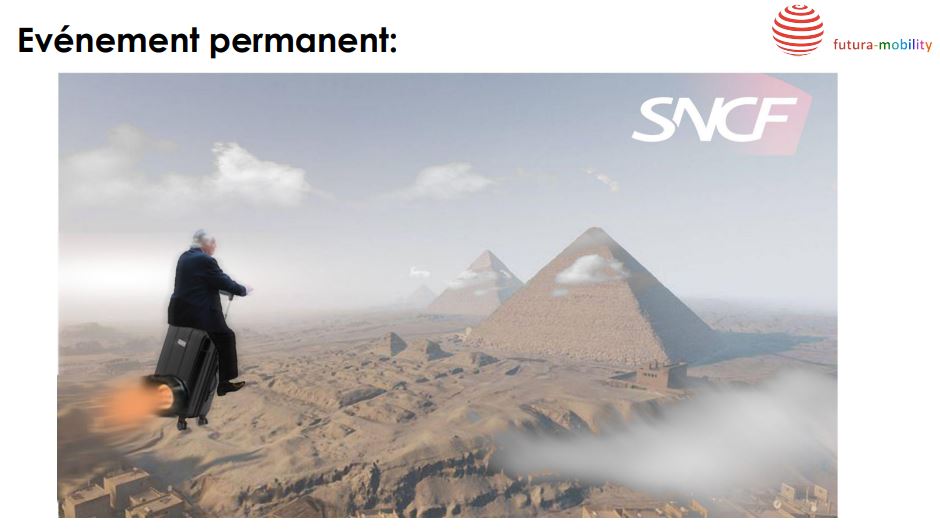 Enabling travellers to immerse themselves in the metaverse when using real-life transport
This second avenue explored stems from observing how nowadays, (almost) everyone is absorbed by their mobile phone during travel. To delve deeper into this aspect, the winning team envisioned a physical tourist journey in Italy, which would be virtually prepared in the metaverse. This preparation, and thus immersion into the metaverse, occurs while the traveller is actually on board real-life transport (the train to Italy, for instance). This work raised several questions: how to create an immersive experience that engages travellers with sensory feedback, while also developing e-business or meta-business within the metaverse?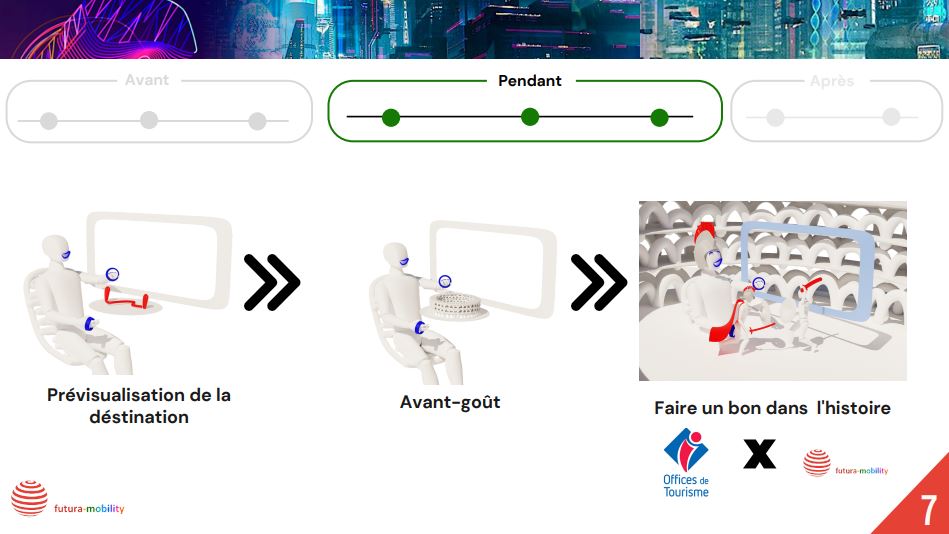 In the same vein, but with a greater focus on everyday mobility, other students explored introducing the use of augmented and even virtual reality in public transport. In the scenario presented, wearing virtual reality glasses, commuters could thus enhance their experience and make better use of their travel time.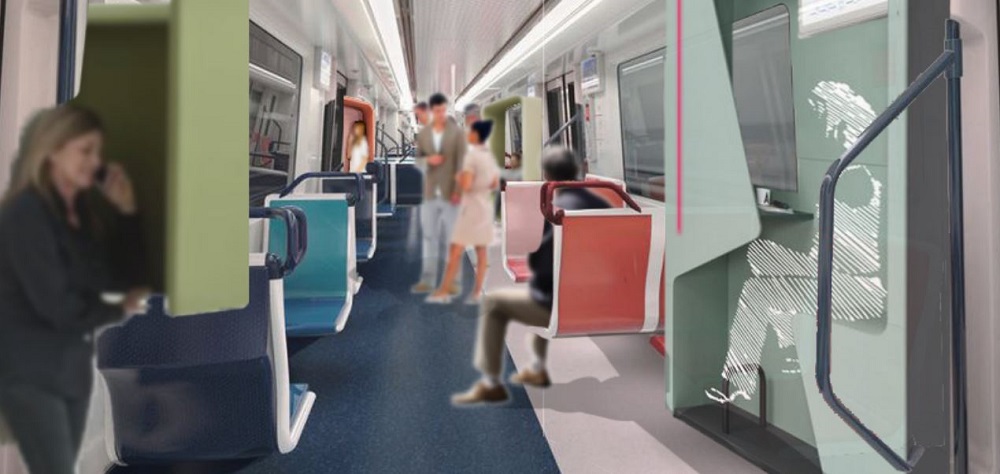 The metaverse, a source of opportunities?
The ideas generated during the hackathon clearly revealed it's still early days for the metaverse, including for professional use. The metaverse and augmented reality open up possibilities for mobility operators, for both enjoyment and utility purposes.
The metaverse could prove a new opportunity for boosting  a company image by developing even more interactive and personalised relationships with travellers, whilst opening up new sources of revenue.
A winning bet? Watch this space…
Built between 1879 and 1884, Hangar Y in Meudon (southwest of Paris) was the world's first airship hangar, as well as one of the largest. Today, it is one of the few still standing.
Abandoned for 50 years, this unique building has recently been fully and tastefully renovated at a cost of 25 million euros, funded by the Art Explora Foundation set up by entrepreneur and benefactor Frédéric Jousset. The French government has since signed a lease with Groupe Culture & Heritage, which will run the site for 35 years, offering a programme centered around science, culture, and nature.