Conviction #6
Urban congestion and cybersecurity: questions raised by the forecasted arrival of autonomous cars
Autonomous cars are often presented as new living spaces, bona fida personal bubbles for spending a pleasant moment, including in traffic jams. But they could also drive around empty, on a return trip or when travelling to park further away, for instance. Indicators such as these are giving rise to concerns that autosolism will rebound, or that 'autonihilism' (a car driving on its own) may even emerge!
One thing is for sure: autonomous cars will only prove a means of easing congestion in cities if trips are shared. As such, it is questionable whether it would not be better to favour fleets rather than private cars. But if the two do co-exist, will we then see social separation between people with access to private autonomous cars, i.e. to their own bubble, and those without? What about regulation by local authorities that imposes sharing?
Another concern is the risk of piracy. Because in fact the autonomous car doesn't quite live up to its name: it is hyper-connected and depends on data from its immediate surroundings (other vehicles, infrastructure). This is likewise the case for other types of so-called autonomous vehicles (drones, planes, ships).
Consequently, should we instead be talking about 'driverless vehicles'? By the time they come to market, the infrastructure itself will be even more communicative: road signage, roads themselves, stations, ports, lighthouses, etc. will certainly play a major part in regulating the flow of autonomous vehicles. In this context, a hacking incident could have serious repercussions. Moreover, beyond the issue of autonomous cars, cybersecurity will itself represent a critical, 21st century issue in the field of mobility.
is the average time cars in Europe are parked

of French people still want to own their car

is the time it takes to hack into a new connected object

Christophe Lienard and François Stephan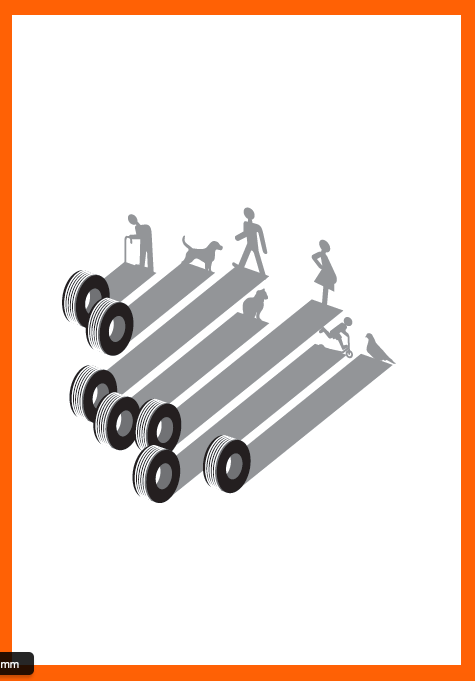 Killer questions
What if tomorrow users were responsible for accidents caused by autonomous cars?