Conviction #7
The attention economy is set to transform the mobility business model
Trends in mobility today include greater comfort and enabling activities in addition to transportation itself. Already on board a train or during a ride-hail trip – and soon in a plane with the introduction of Wi-Fi – travellers can work, use social networks, obtain information, listen to the radio, eat, shop, and so forth. Autonomous cars are designed from the outset to allow various activities. The trend is set to grow as more occupations are proposed (sport, taking a nap…) and the connectivity of the means of transport increases.
As a consequence, are we seeing mobility being gradually invaded by the attention economy. This consists of doing business by exploiting people's attention time. Search engines are based on this model.
For the dominant stakeholders in this economy, Google in the first instance, mobility therefore represents a means of accessing more attention time. The autonomous car – which these stakeholders of course have, in addition, expertise in – represents a veritable Trojan horse for this attention economy. So it is attracting investment from certain GAFAM, BATX or NATU(a). Google, for instance, already invested $1.1 billion in its autonomous car programme while Intel paid $15 billion to acquire the Israeli start-up Mobileye, which develops terrain recognition and obstacle avoidance technologies. As for Microsoft, in 2021 it participated in the two million euro capital raising for Cruise, the autonomous vehicle subisidary of General Motors, Waymo's main competitor(b).
Yet it is unfortunately highly likely these companies are more interested in the attention of passengers than the major mobility issues of reducing congestion in urban areas, the health of travellers, or reducing the climate impact. Also, there is a very real risk of transport becoming a by-product of a more lucrative business.
To continue addressing the challenges specific to mobility, if traditional sector stakeholders want to remain competitive they must capture part of the attention economy. It is also the responsiblity of public authorities not to allow new entrants dictate tomorrow's mobility. 
Footnotes:
aBATX is the acronym for Baidu, Alibaba, Tencent, and Xiaomi, the four Chinese internet giants; NATU for Netflix, Airbnb, Tesla and Uber
banalyticsinsight.net/big-techs-leading-way-self-driving-car
billion dollars = how much Google (Waymo) invested in the autonomous car between 2009 and 2015.

billion dollars = how much the advent of  autonomous vehicles could contribute to the global economy between now and 2050.

seconds = the average human attention span compared to 12 in 2000 (less than a goldfish).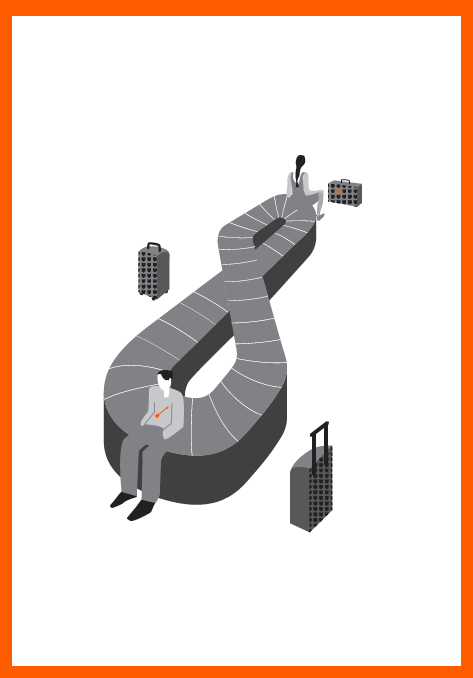 Conviction #6
Urban congestion and cybersecurity: questions raised by the advent of autonomous vehicles