no comments
Categories:
Tags:
ParisTalks – 15 March
What does the future hold? Is this our final century? Algorithmic determinism or voyages to outer space?
This conference is for everyone who wants to hear and learn about disruption, new ideas and approaches on how to deal with some of the world's toughest current and future challenges.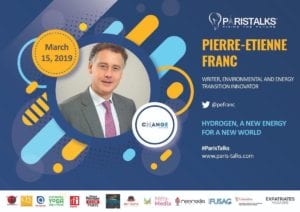 Pierre-Etienne Franc, from Futura-Mobility member Air Liquide, will be talking in the session on Scientific & Technology Innovations.
Where? At the UNESCO headquarters.