Transport and mobility in the Arab world – 27 November
Transport and mobility in the Arab world – 27 November
This conference forms part of the Arab World Business and Economic Meetings programme.
Speakers:
Jack Lang, president, Arab World Institute
Mohamed Mezghani, general secretary, UITP (International Association of Public Transport)
Lise Breuil, director of the Transport and Mobility Division, French Development Agency
Agnes Romatet-Espagne, deputy international managing director, SNCF Mobilités
Abdulrahman Alshalan, transport director, Riyadh Development Authority (RDA)
Adil Bahi, director of strategy, programmes, and transport coordination, Moroccan Ministry of Equipment and Transport
Rémi Cunin, deputy managing director, Egis
Peter Landuyt, museum services director and project director, Riyadh Public Transport Visitors Center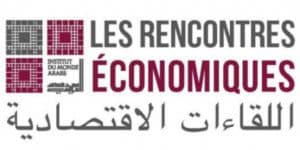 Tackling the issue of mobility and transport is vital for Arab countries, whose urban and demographic growth ranks amongst the world's highest.
Much is at stake for the governments as they seek to harness development of urban centres to revitalise and integrate rural areas, and become regional hubs – in Africa as well as the Gulf.
Several mega-projects to modernise and expand the urban and railway networks, which require huge investments, have been undertaken by Arab States in recent years. They are generating opportunities for collaboration between Arab and French businesses, with the latter recognised for their expertise in infrastructure engineering, construction, and management.
Cover photo: Flickr/cc – Guilhem Vellut