Autolib', a tale of density and desire
Autolib', a tale of density and desire
October 2018: post-Autolib', what's next for Paris? The pioneering public carsharing service has been unplugged and question are being asked.  Why the fail and what is the city council planning in its stead? Speakers offered some answers in a roundtable discussion during the 2018 edition of Autonomy, the urban mobility fair.

At its demise over the summer of 2018, Autolib' had clocked up around 150,000 subscribers, 4,000 battery-powered electric cars, and 6,300 charging points at 860 stations. It was also in the red, having run up a debt of several hundred million euros, according to Bolloré, who pocketed the government contract to run the scheme – supplying the charging points, e-cars and software – back in 2011.
Despite its popularity, which peaked in 2016, why did Autolib' fail to stay the course? "It was a big innovation at the start but failed to keep up with the times," said Gregory Ducongé, CEO, Vulog. "The offer didn't stay in touch with changing expectations, like the user experience: there were issues over the state of the cars, they weren't always clean or in good working order, plus there wasn't always a vehicle available when you wanted one."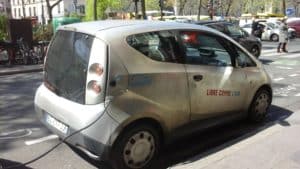 Christophe Najdovski, deputy mayor of transport and public space for Paris, pointed out how Autolib' debuted at a time when digital platforms for transport were only just taking off. "Since then, these technologies have massively developed, plus we've seen the emergence of disruptive mobility services like ride hailing, for example, which perhaps over time became more popular than Autolib'."
He also pointed the finger at the syndicat mixte, the joint venture comprising 100 municipalities that managed the service, suggesting its desire to expand the service too soon may have contributed towards failure to establish a viable business model. Given the high population density of inner Paris, with over 20,000 inhabitants per square kilometre, the Autolib' vehicles were typically used several times a day; the ideal scenario for a successful carsharing scheme since the fleet is rotating and thus generating revenue.
Yet in 2014/2015, the syndicat mixte extended the service into municipalities beyond the city centre – a move Mr Nadjovski qualified as "haphazard" and a "mistake". "The districts outside central Paris are far more residential, so the vehicles were used maybe just once a day," he added.
This begs the question – if Autolib' had limited its operations to the inner city, would it still be up and running today? Yet wanting to provide carsharing for people living out of town makes sense. Given the good public transport network in Paris centre, surely a service like Autolib' is more relevant for neighbourhoods outside the city where gaps in the mobility chain are wider?
To fill a mobility gap, in July 2018, the French city of Nice joined forces with Uber to launch a 12-month pilot night service. For a flat fare of six euros per trip, holders of an annual Régie Ligne d'Azur (RLA) public transport travelcard can catch an Uber from or to one of six designated stations serving tramway Line 1 to complete their journey. Running from between 8pm and 2.30am, the service runs when buses stop operating from the tram stations, at 8pm, and the tramway closes, at 2.30am.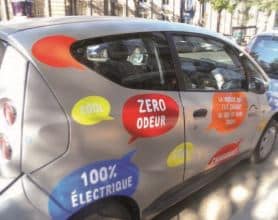 For an operator like car2go, which is rolling out a free floating, carshare service in Paris in January 2019, population density and the existing public transport offer are key – "because we are just one link in the chain, offering one solution amongst others," said the company's business development manager Mathieu Bernasconi.
When fully deployed, Car2go's Paris service will comprise a fleet of 400 smart EQ fortwo cars by Daimler. "The mobility ecosystem in Paris is broad and attractive; this is definitely an advantage for us. We tend to launch in dense zones then expand beyond," he added. "Like in Berlin, for instance, where our services have grown out from the city centre."
Currently operating in 25 cities worldwide, the Germany company is well placed to observe consumer behaviour. "In Madrid, there are four carsharing operators, each with around 500 vehicles," said Mr Bernasconi. "What we are seeing is that the more offer you create, the more demand increases. Twenty- to thirty-year-olds in Madrid are not planning to buy a first car because of these services."
Other operators vying for the Autolib' space include Moov'in.Paris, a free floating service developed by Renault and ADA, due to roll end-2018/2019, and Free2Move, operated by Groupe PSA. Both will start out with fleets of around 500 electric cars.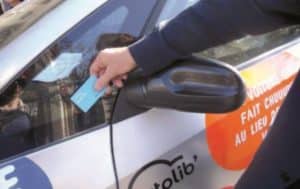 The models of carsharing services to be offered in Paris are also under debate. Free floating within a defined home area, A-B station-based, or round-trip station-based? To function efficiently and ensure the fleet remains evenly distributed, the free floating model must have dedicated parking spaces. Bearing this need in mind, "we are making 1,000 spaces available for this purpose," said Mr Najdvoski.
The subscription costs are concern, too. Unlike Autolib', which was subsidised by Paris city council, its private company successors will not receive any financial support. Obviously this explains why they will be more focused on building up a profitable business stream than offering a public service. "Yes, this does raise question of how much customers will be paying. There will inevitably be an impact," said Mr Najdvoski. Going forward, he believes the role of Paris city council is to support carsharing by regulating the new service providers.
Carsharing dos and don'ts – points raised during the round table 
High population density is vital
Avoid scaling up too soon
Keep abreast of developments in technologies and customer expectations
A good service needs plenty of vehicles; this depends on the availability of parking space
Good existing public transport services are a plus
Frost & Sullivan expects the global carsharing market to grow from over seven million members and around 112,00 vehicles in 2015 to 36 million members and some 427,000 vehicles by 2025.