The smart city: a new chance for transport?
The smart city: a new chance for transport?
Is the 'smart city' a 'liveable city'? Where does transport fit into the picture? At the Télécom ParisTalks conference-debate on February 13, actors from all backgrounds – operators, entrepreneurs, local authorities, researchers, independent experts… – gathered to share insight on this hot topic.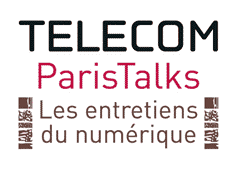 "If we want to address today's issues, cities need to become more intelligent and improve their traffic flow," said Nicolas de Cremiers, marketing director at Navya, the Lyon-based start-up currently putting 65 of its self-driving vehicles through their paces across the globe.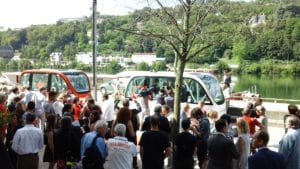 In addition to its flagship Autonom Shuttle (photo above), Navya also has the Autonom Cab, a robot-taxi capable of up to 90km/hr (56 miles/hr), with capacity for up to six passengers, and designed from the outset without a driving seat, steering wheel or pedals. Mr Cremiers sees this vehicle as the natural successor to the ride-sharing cars currently operating through services like Uber. Taking inspiration from the latter, it even has a dedicated mobile app for booking pick-ups.
French groups Keolis and Valeo invest in Navya
"The main barrier to commercial roll-out of driverless vehicles will be public adoption," reckons Mr Cremiers. Hence the importance of machine learning to fine tune the 'brain' of the car; to ensure it can make the right decisions in a constantly changing environment. In other words, it's all about getting a vehicle to understand its surroundings, rather than simply detecting objects.
From design to roll-out, and beyond
PACE for personnalised – autonomous – connected – electric sums up how Transdev imagines the future of mobility.
As part of its strategy, the operator has established strategic partnerships with firms such as Navya and EasyMile, and is involved in pilots all over – from Civaux, Rouen, and Rungis in France to Rotterdam, Montréal and Darwin, Australia – 'accompanying its clients from design to service roll-out and throughout the duration of the operation'.
"These trial runs may last from one or two days up to six months," explained Edgar Zanelato Contier, director of autonomous transport systems, Transdev. "We haven't set out to build the vehicles ourselves but to establish the specifications."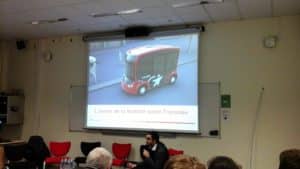 Transdev's autonomous division, created in February 2016, aims to become an expert in this fast-developing transport segment.
March 2018 will see the launch of four Renault Zoe autonomous cars in the French city of Rouen, followed by an i-Cristal driverless shuttle, developped jointly by Transdev and Lohr, the following September.
RATP Group launches driverless shuttle pilot
Boosting the bus
The starting point for Padam, a Software as a Service (SaaS) provider for transit operators, was figuring out how to transform the bus experience for the better using artificial intelligence (AI).
"Outside high-density areas, public transport needs on demand," said co-founder and CEO Grégoire Bonnat. "With dynamic routing via AI and mobile apps it's possible to boost the performance of bus services by 30%."
One example of Padam's software in action is the shared ride to work service Slide Bristol in the U.K., operated by RATP Dev.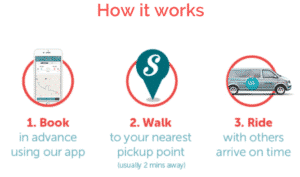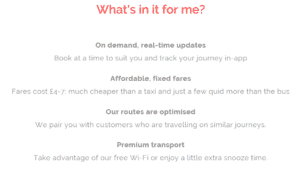 Another is Flexigo, a recent (December 2017), on-demand public service launched by Île-de-France Mobilités. It serves 12 communes around Paris, is operated by Transdev, and passengers book rides by mobile app, via the web, or a call line.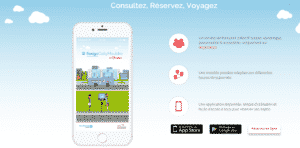 Where's my bus?

"Bad experiences with buses lead to a modal shift towards car use." Quentin Deniaud, co-founder of  French geolocalisation start-up Zenbus, pointed out how the arrival of the smartphone made a big difference. At last mobile apps were answering the million dollar question on every bus rider's lips: where's my bus got to?
Taking the above user case a step further, Zenbus technology delivers accurate, real-time information for passengers and fleet supervisors directly from the driver's smartphone.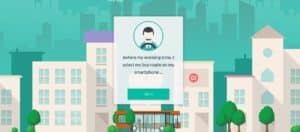 Today, this cost-efficient solution is up and running on 80 transport networks of all types (public, private, waterways… ) in France and abroad.
"A Tesla on steroids"
"The Byton concept says it all. This car sums up all the technologies at the show. It's a Tesla on steroids." David Menga's highlights from CES 2018 gave everyone present a glimpse of what the future of mobility holds. It may look like science fiction, but…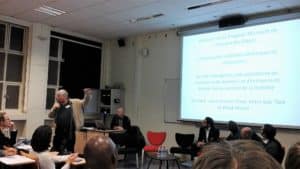 Billed by its Chinese start-up creators as 'the world's first Smart Intuitive Vehicle', not only is the Byton sleek in design, electric and autonomous, it includes intelligent signature elements such as side-view cameras instead of side mirrors and iconic face recognition cameras for user identification.
Mr Menga also flagged up brain-to-vehicle technology by Nissan; Lidar and Idar technologies – respectively, optical sensors and a new form of intelligent data collection combining Lidar + cameras + AI; Virgin's take on the Hyperloop; and Olli, the electric minibus by Local Motors featuring on-board artificial intelligence developed by IBM.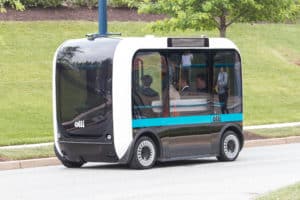 The common good
"The car is still the dominant aspiration. We share it because it works out cheaper, not because we particularly like sharing," said Bertil de Fos, managing director of research and consulting firm Chronos.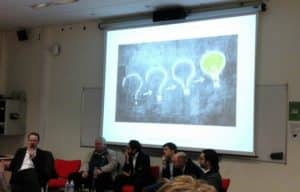 Studies by Chronos on emerging mobility show that when the offer is economically interesting and has reached a good level of use, habits can change rapidly.
"We are pushing technologies to users to retain current user models," pointed out Mr de Fos. "But instead we should be moving away from an offer to a demand paradigm."
He also raised the issue of air pollution, highlighting the importance of reconciling how we use the car in the future with targets to reduce C02 emissions. "On this score, ride-sharing for long distances is not necessarily an optimal solution. At first, people thought that pushing up vehicle occupancy rates would do the trick, but now we are seeing a rebound effect. Users are making extra trips with this kind of service because it works out cheaper than other modes available to them."
On the impact of city ride-hailing in the US, specifically Uber and Lyft, it appears people who use these services tend to shift away from cycling and public transport. "It's vital we channel innovation towards the common good and not be blinded by technology," insisted Mr de Fos.
Studies are increasingly clear: Uber and Lyft congest cities
Research by Chronos also reveals two further points of interest:
– the mobility modes people say they would most like to use more are cycling and walking
– people prefer the concept of the community-based city – whereby a community identifies needs and takes action, and in so doing develops co-operative attitudes and practices – to that of the smart city based on exchanging data for services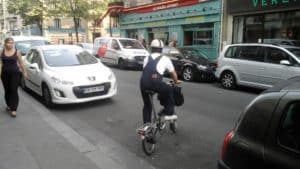 Copenhagen, which has set itself the goal of becoming 'the world's best bicycle city by 2025', is an interesting case.
The city carried out studies to measure the impacts of the different transport modes used. Findings showed that cycling accounts for one trip out of two in the city centre; and that each of these bike trips gained the city council 20 centimes, compared to costing it one euro per car journey. "Clearly this suggests cycling here is an economically interesting model," said Mr de Fos.
Cover photo: Pierre Salomé Aishuu for Keolis