no comments
Categories:
Tags:
Mobility after Covid-19?
by Joëlle Touré, delegate general, Futura-Mobility
"Never before has there been such an immobility shock as that created by the health crisis, even during the wars." These were the opening words of Mathieu Flonneau, historian in mobility, specialising in motoring, and lecturer at Paris I Panthéon-Sorbonne, opens the session of Futura-Mobility think tank meeting on 24 April 2020, on the theme of mobility after Covid-19.
In the heat of the Covid-19 pandemic, members of the think tank, all mobility industry players, met – virtually – to discuss the impacts of the global health crisis on mobility. Will this crisis, health, change the mobilityscape in a sustainable way? Will it speed up changes desired or anticipated pre-Covid-19 or, on the contrary, will there be backtracking?
"It's difficult to think in terms of total rupture given the role of a historian, for many of us, involves highlighting continuities," continues Mathieu Flonneau. "Yet there are some continuities and, I'm afraid to say, there are continuities to come. We can't rule out a return to yesterday's world, it's not improbable, I think, for certain mobility solutions, at least over the short term, that are socially acceptable."
During the deconfinement period and maybe even beyond, are we going to see a strong resurgence of road use in general and cars, in particular, including in highly urbanised areas?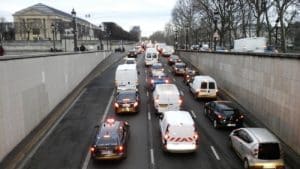 Before the Covid-19 pandemic there was already tension between growth in demand for transport and the ecological limit, which included active citizen participation.  
Before this crisis, according to Mathieu Flonneau, " transport consumption was generally based on the principles of even more, even further, faster, even more frequent…". He quotes Raoul Dautry, who said in 1937: "The only progress to be observed is that of user expectations. Everyone wants services that are more frequent, faster and better. Everyone wants to exercise their right to travel by boat, train, bus or plane on the day, at the hour or minute they want, even if it costs materials and equipment in the hundreds of thousands. Let's ask ourselves the question: is the demand for transport items set to rise indefinitely?"
The historian also points out how "there was already thinking, somewhat European-centric, on the ecological unsustainability of mobility, that emerged quite early on in the 1970s. Emerging countries, China and the US thought this kind of questioning didn't concern them. For Europe, it was 'wishful thinking'.
As Mathieu Flonneau points out, "mobility is not just a technical issue, it is a social, cultural and political issue, a matter of heritage, too." In this sense, those who want to shape the future of mobility post-health crisis would do well to bear in mind the pre-crisis mood of rising populism, mistrust of power, and the emergence of militant associations in the debate over transport alternatives to the car (which, in this case, is nothing new).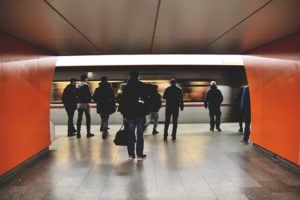 The 'big confinement', transport at a standstill or on the frontline
For some, like air travel, school transport or new infrastructure projects, traffic has dropped to next to nothing. As Sébastien Couturier, director of innovation and corporate venture at Groupe ADP, says: "We knew flight operators were mortal. But airports didn't realise themselves to be mortal. For those who know Orly, closing the airport was inconceivable!"
For others, levels of service are being retained at around 20 to 50% while occupancy rates are low, at 10-15%, hence revenues are collapsing, as is the case with public transport or rail links. In the meantime, costs remain high because maintaining equipment and infrastructure must continue to guarantee safety levels remain the same. Some additional costs must even be incurred: higher frequency of cleaning and disinfection operations, distribution of masks, gloves, hydro-alcoholic gels. Some sanitary measures even further reduce turnover. For example, closing off the front door on buses reduces the number of ticket validations by passengers. Until the crisis is over, it is vital organising authorities play their part in supporting public transport operators.
Public transport post-pandemic – can it bounce back?
During this period, actions that contribute to efforts at national level are a source of pride for companies and their employees: medical trains that help to relieve saturation of intensive care units, heightened mobilisation of ambulances or the service provided by public transport drivers to keep healthcare staff and other frontline workers mobile. As Arnaud Julien, director of innovation, data and digital, Keolis, points out: "our drivers are on the frontlines too!"
Other sectors with links to people mobility have suffered too:  coworking spaces, for instance. "What we have learnt from this crisis is that having a hybrid business model, in the field of coworking, with services well developed around workspaces, makes for a more robust business model," points out Pierre de Milly, a partner at Schoolab.
Likewise it seems "retailers that could and have fully digitised their activities are doing better than those that haven't, like Mano Mano vs. Leroy Merlin [leaders in the French DIY market] for example," says Christophe Liénard, innovation director for the Bouygues Group.
With regards crisis management, Mathieu Flonneau insists on the importance of understanding how "the need for regulation is back in force in the initial reactions by government […] with recourse to the welfare state, which, as a basic rule, is relatively expansive and cares about all fields of activity, mobility as well as others."

 Deconfinement, vital health safety in transport
With deconfinement starting in many countries and announced for 11 May in France, how can travellers be reassured about the health safety of modes like planes, buses and trains?
"There is a real risk that people see the private car as a natural extension of their confinement," observes Bruno Gutierres, director of collaborative innovation at Alstom. Socially, deconfinement is likely to create "tension between white collars, who can work from home, and blue collars who have no choice but to go out to work. We'll have to be careful," warns Christophe Liénard. Mathieu Flonneau also ponders whether "the real debate will emerge. The French mobility law [Loi d'Orientation des Mobilités, LOM, adopted in November 2019] questions the need for capillary transport networks in the different parts of France. From this viewpoint, the car can play a role in ensuring social acceptability."
Interview article by Mr Flonneau (in French) – Ville Rail & Transports, September 2017: La diabolisation frappant la route est allée trop loin
But this poses a major threat to the post-health crisis in cities. Indeed, "how long will it take public transport to regain this market share from the car, given how long it took to win it?" wonders Arnaud Julien.
Many measures have been thought up and implemented to ensure physical distancing: in airports, using plexiglass at control points, no body searches, using robots to help direct passengers; throughout rail stations, transit areas with physical flow management to avoid passengers crossing each other's path. Wearing masks is an added extra to such precautions.
For air transport, "the need for continuity in the perception of health safety from one airport to another across the globe is vital. This issue had already been identified for security but not, until now, for hygiene," explains Sébastien Couturier.
Sometimes the issue lies not so much in the doing as letting people know about it. "Our vehicles were already very well washed and disinfected! But the public didn't know. These vehicles are even more so now. We're also working on this 'letting people know' within Keolis to reassure passengers," says Arnaud Julien.
In any case, "if the need for physical distancing continues beyond the crisis, it's quite simple, it's the end of public transport," worries Arnaud Julien. Indeed, the financial model of public transport is already extremely unbalanced since it is heavily subsidised, to the tune of 50 to 75% in France. If passenger density in public transport needs to be divided by four or five on a more permanent basis, the economic model will collapse. This scenario would call into question the very principle of 'public' transport.
What comes next?
"Kick-starting an economy to this extent, in peacetime, is unknown territory," believes Mathieu Flonneau. "But the key driver [ed. note: consumption] appears not broken but at least seized up. The idea we could carry on more exploiting the planet is now increasingly archaic."
Modernité(s) matérielle(s) : reflet d'une Europe en croissance
"Finally, this crisis is revealing how we really can take action on demand," says Jean-Jacques Thomas, director of digital and innovation, SNCF Réseau.
Is remote working set to become more widespread, providing relief to overcrowded transport services used by the tertiary sector? There is a risk of office real estate experiencing "shifts in use, with the market distributed differently, that's for sure, and the acceleration of trends already ongoing: shared offices, offices close to home, the systematic use of video conferencing for meetings…," says Christophe Lienard.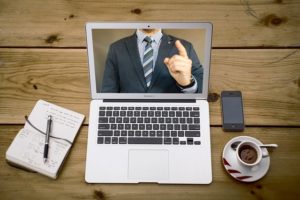 In air transport, will the crisis sound the death knell for the low-cost model, which Mathieu Flonneau considers "unsustainable" from an environmental standpoint? Government support for national airlines based on conditions could perhaps accelerate this trend.
Following the lead of real cities, will airports, for their part, further develop urban services beyond their core, air traffic-related activities?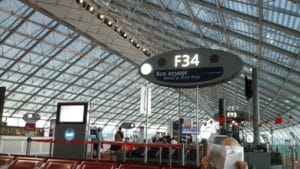 With regards the structure of goods transport, according to Jean-Jacques Thomas: "During confinement, rail freight made it possible to carry goods vital for keeping the country running.  Perhaps there is a window of opportunity for the public authorities to revive this sector of activity [in France], which has been struggling for decades, and help it reach performance and service levels that meet the challenges, especially the ecological ones?"
"In the automotive sector, there are signs that the crisis is being used opportunistically to switch to new models," reckons Mr. Flonneau. In this sense, the crisis would an opportunity to make the structural adjustments already identified as necessary pre-Covid-19, not only in the auto industry but in aviation too.
Alongside changes in demand, certain practices are likely to continue once the pandemic is over, like the suppression of ticket payment on buses (in France, if a law is passed to this effect), better flow management in transit areas, more frequent efforts for cleaning and disinfecting, and more efficient air conditioning in trains in terms of human health.
Will the social acceptability of more restrictive hygiene practices (wearing masks, for instance) or tracking systems change?
Tracking implies consciously accepting a loss of privacy and mobility for the benefit of collective well-being, today for health reasons… a real revolution, especially in Europe.
Will European minds accept the eventual use of these tracking systems after the pandemic to improve air quality, for example, or ease traffic flow, as is the case in Asia?
Mobility and territories in Singapore
Mathieu Flonneau warns: "if the society being promised, in the collective mind, is simply one that tracks individuals, then we are heading towards major political and social imbalances, and an even greater rise in populism."
The last question debated during this session, and by no means the least:  will physical distancing leave its mark on people's minds to the extent it leads to real social distancing, to mistrust of others? In transport, is the use of robots and other autonomous vehicles rushing our society into more distant relations? Sébastien Couturier is concerned about changing social relationships/connections: "airports are places of exchange, meeting and of emotions too, since the people who pass through them may be happy, sad or stressed – hence they condense many human aspects. What will social interaction in transport be like tomorrow if we persist in wearing masks – which hide part of the face – have glass/plexiglass dividers, and so forth? Doesn't this offer quite a scary and dehumanised vision of the future?"